 If you're wondering what to do with all the beautiful Fall produce, look no further than this hearty minestrone with kale, squash, and pork sausage. If you've got dietary restrictions, simply adapt this recipe to your needs.
For example, you can substitute spinach for kale, kabocha for butternut squash, or chicken sausage for pork sausage. To make this comforting and adaptable recipe,
.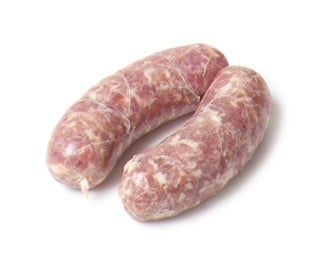 Minestrone With Squash and Pork Sausage
Ingredients
1 pound uncooked Italian or pork sausage links, cut into 3/4-inch slices
2 1/2 cups peeled winter squash, such as butternut squash, cut into 1-inch cubes
1 1/2 cups cubed potatoes
2 medium fennel bulbs, trimmed and cut into 1-inch pieces
1 large onion, chopped
2 cloves garlic, minced
1 15-ounce can red kidney beans, rinsed and drained
1/2 teaspoon dried sage, crushed
4 cups chicken broth or vegetable broth
1 cup dry white wine
4 cups chopped kale or fresh spinach
Directions
In a large skillet cook the sausage until brown; drain well.
In a 5- to 6-quart crockery cooker place squash, potatoes, fennel, onion, garlic, beans, and sage. Top with sausage. Pour broth and wine over all.
Cover and cook on low-heat setting for 8 to 10 hours or on high-heat setting for 4 to 5 hours.
Stir in kale or spinach. Cover and cook 5 minutes more.
Serves 8.
Information
Category

Soups/Stews, Crockpot

Cuisine

North American