 I like to think of this meal of warm, creamy polenta with ground beef and vegetables as comfort food on its best behavior. The soothing texture of polenta is everything your body craves in Winter, but, unlike so many other carbo-licious foods, the ground beef and stewed vegetables are actually wholesome and nutritious. When I make it for dinner tonight, I'll be stirring in some sun-dried tomatoes and my favorite Italian pesto. To add this recipe to your slow cooker collection,
.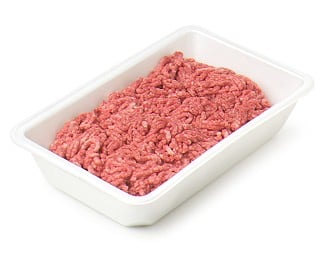 Ingredients
1 pound lean ground beef
1 14-1/2-ounce can Italian-style stewed tomatoes, undrained
3 medium carrots, cut into 1/2-inch-thick slices
2 medium onions, cut into thin wedges
1 large red sweet pepper, cut into 1-inch pieces
1/2 cup beef broth
1/4 teaspoon salt
1/4 teaspoon ground black pepper
6 cloves garlic, minced
1 medium zucchini, halved lengthwise and cut into 1/4-inch-thick slices
1 16-ounce tube refrigerated cooked polenta
6 tablespoons purchased pesto or olive tapenade
Fresh basil sprigs (optional)
Directions
In a large skillet, cook ground beef until brown. Drain off fat. Transfer meat to a 3-1/2- or 4-quart slow cooker. Stir in undrained tomatoes, carrots, onions, sweet pepper, broth, salt, black pepper, and garlic.
Cover and cook on low-heat setting for 7 to 9 hours or on high-heat setting for 3-1/2 to 4-1/2 hours.
If using low-heat setting, turn to high-heat setting. Stir in zucchini. Cover and cook about 30 minutes more or until zucchini is crisp-tender.
Meanwhile, prepare polenta according to package directions. Serve meat mixture over polenta. Top individual servings with pesto. If desired, garnish with basil. Makes 6 servings.
Serves 6.
Information
Category

Main Dishes, Beef

Cuisine

North American