Sunday Slow Cooker: Skirt Steak With Cipollini Onions The beef cut known as skirt steak is known for being inexpensive and flavorful. Because it can also be slightly tough, the slow cooker is an excellent choice for cooking it: after being cooked slow and low for seven hours, the meat will be falling-apart tender and juicy. For maximum tenderness, slice the meat against its grain when you're ready to serve it.
This recipe calls for cipollini, small pearl onions. To peel these baby onions easily, just plunge them into boiling water for 15 to 30 seconds, and then shock them afterward in a cold water bath. The skins will slip off when loosened with a knife. Alternatively, if you've got larger onions on hand, slice those thinly into the slow cooker instead. To serve this dish (great alongside simple pasta and veggies!),
.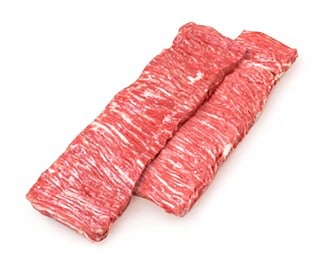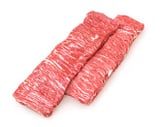 Ingredients
1/3 cup all-purpose flour
3 pounds skirt steak, each piece cut into thirds
3 to 4 tablespoons olive oil
2 cups low-sodium beef broth
1 cup dry red wine
1/4 cup balsamic vinegar
1 tablespoon soy sauce
2 tablespoons tomato paste
1-1/3 pounds cipollinis, trimmed, peeled, and left whole*
2 tablespoons green peppercorns; if packed in brine, rinse well
3/4 cup firm spicy green olives, pitted and coarsely chopped
Directions
Place the flour in a shallow bowl and coat the meat on all sides, knocking off any excess flour. Set aside.
Heat 3 tablespoons of the oil in a large saute pan set over high heat. Brown the meat a few pieces at a time. Be careful not to crowd the pan or the meat will steam, not brown. Add more oil to the pan as necessary.
Transfer the browned meat to the insert of the slow cooker.
Add the broth and red wine to the saute pan and bring to a boil over high heat, using a wooden spoon to scrape any browned bits of meat clinging to the pan. Cook until the liquids have reduced by half.
Pour the broth and wine mixture over the meat into the slow cooker insert, and then add the vinegar, soy sauce, tomato paste, onions, and peppercorns.
Cover and cook on low for 7 hours or on high for 3 1/2 hours, until the meat is extremely tender when pierced with a fork.
Add the olives, and cook for another 20 minutes.
Serves 6.
Information
Category

Main Dishes, Beef

Cuisine

North American