 Now that we've cleared up any confusion you may have about curry and curry powder, I wanted to share a great recipe for it that you can make in your slow cooker.
This veggie dish makes a rounded meal whether or not you're a vegetarian; meat lovers will find it's full of robust flavors. To get this easy-prep recipe,
.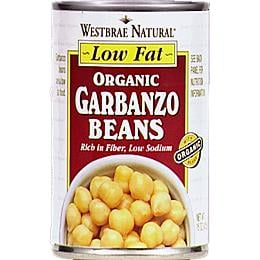 Ingredients
4 medium carrots, sliced
2 medium potatoes, cut into 1/2-inch cubes
1 15-ounce can garbanzo beans (chickpeas), rinsed and drained
8 ounces fresh green beans, cut into 1-inch pieces
1 cup coarsely chopped onion
3 cloves garlic, minced
2 tablespoons quick-cooking tapioca
2 teaspoons curry powder
1 teaspoon ground coriander
1/4 to 1/2 teaspoon crushed red pepper
1/4 teaspoon salt
1/8 teaspoon ground cinnamon
1 14-ounce can vegetable broth or chicken broth
1 14-1/2-ounce can diced tomatoes, undrained
Hot cooked rice
Directions
In a 3-1/2- to 5-quart slow cooker, combine carrots, potatoes, garbanzo beans, green beans, onion, garlic, tapioca, curry powder, coriander, crushed red pepper, salt, and cinnamon. Pour broth over all.
Cover and cook on low-heat setting for 7 to 9 hours or on high-heat setting for 3-1/2 to 4-1/2 hours.
Stir in undrained tomatoes. Cover; let stand for 5 minutes.
Serve over hot cooked rice.
Makes 4 servings.

Nutrition information: Calories 407, Total Fat (g) 3, Saturated Fat (g) 0, Cholesterol (mg) 0, Sodium (mg) 1068, Carbohydrate (g) 87, Fiber (g) 12, Protein (g) 13
Information
Category

Main Dishes, Beans

Cuisine

Other Asian