Buffalo wings, cheesy dips, and deep-fried delights are pretty much mandatory on Super Bowl Sunday. (If there ever was a day where all bets were off diet-wise, aside from Thanksgiving [1], this is it.) With that in mind, we've rounded up the most outrageous game-day recipes and are breaking them down by their decadent ingredients. Go big or go home!
Spinach-Artichoke Dip
Not one but three cheeses and plenty of bacon make this spinach-artichoke dip [2] our all-time favorite iteration.
The damage: 1/2 stick butter, 1 cup heavy cream, 1 cup brie, 1 cup Monterey Jack cheese, 4 strips bacon, 1/4 cup parmesan
Fully Loaded Potato Skins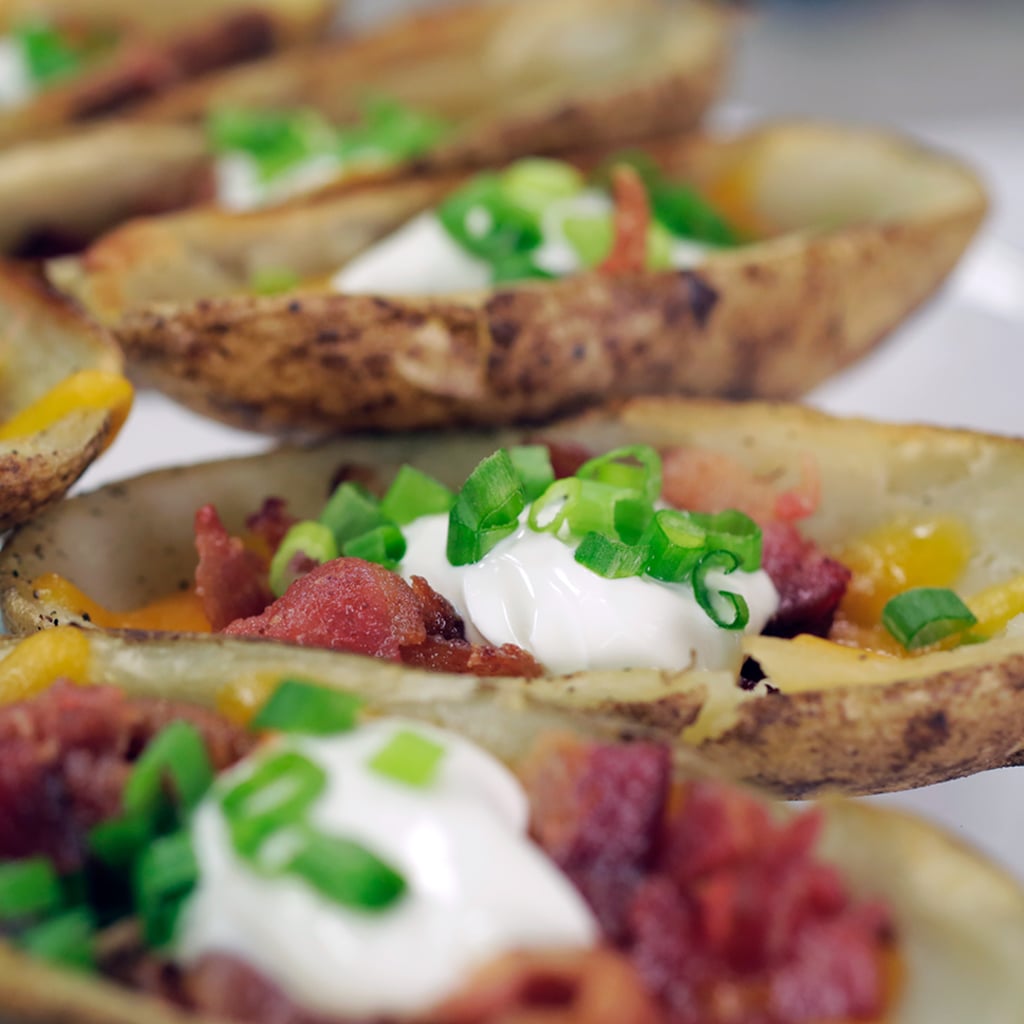 Fully loaded potato skins [3] are oh so indulgent and oh so good.
The damage: 1 cup cheddar cheese, 8 slices bacon, 1/2 cup sour cream
Buffalo Chicken Dip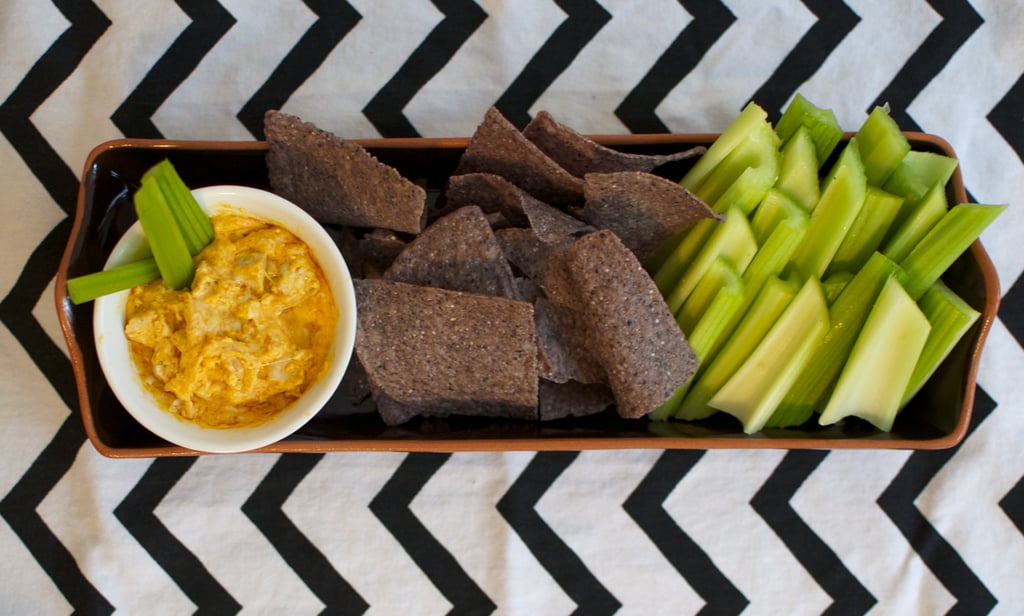 Get all of that delicious buffalo chicken flavor in a creamy dip form [4].
The damage: 16 ounces cream cheese, 1/2 cup ranch dressing or blue cheese dressing, 2 cups cheddar cheese or mozzarella
7-Layer Macaroni and Cheese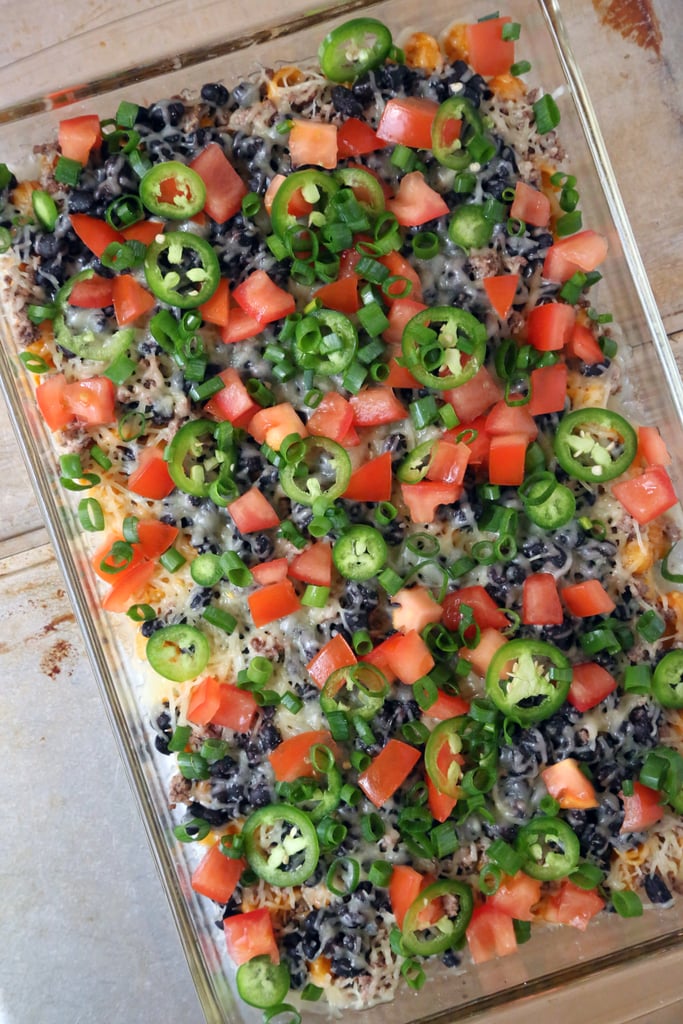 Prepare to blow party guests' minds when you bring out a casserole dish of seven-layer dip macaroni and cheese [5].
The damage: 1 box mac and cheese, 1/2 pound ground beef, 3/4 cup Mexican blend cheese
Buffalo Wings With Blue Cheese Dipping Sauce
Nothing screams football more than a classic recipe for fiery buffalo wings [6].
The damage: 3/4 stick butter, 4 ounces blue cheese, 1/3 cup sour cream, 1/4 cup mayonnaise
Mushroom and Goat Cheese Queso
Let's face it, people love queso. This mushroom and goat cheese queso [7] is no exception.
The damage: 3 ounces goat cheese, 3 ounces cream cheese, 6 ounces shredded pepper jack cheese
Grilled Jalapeño Poppers
Here, each halved jalapeño is stuffed with a combination of crispy bacon, whipped cream cheese, and pepper jack cheese, then baked on the grill [8] to keep the heat out of your kitchen.
The damage: 3 slices bacon, 6 ounces cream cheese, 1/2 cup pepper jack cheese, 1/2 cup sour cream
Frito Pie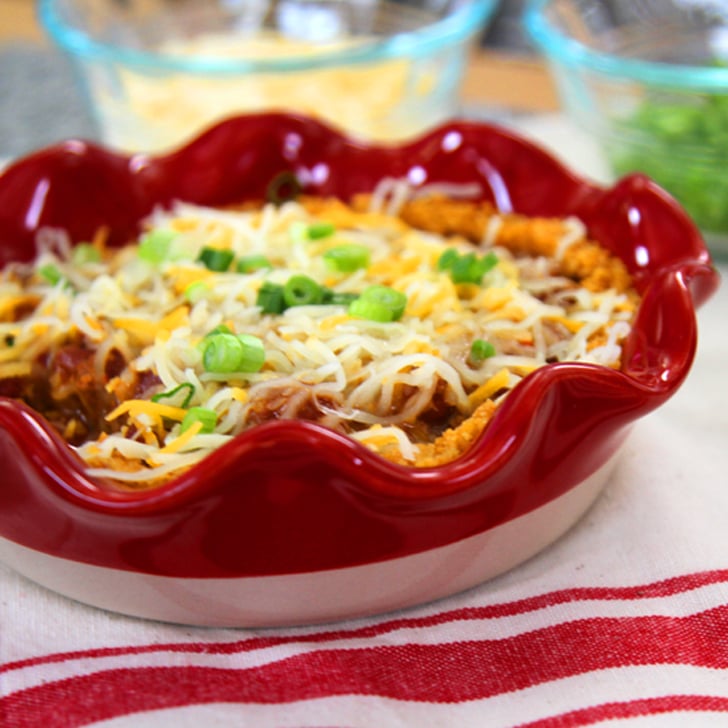 Make this Frito pie [9], and you'll be the talk of any tailgate.
The damage: 5 cups Fritos, 1/2 cup cheddar cheese
Deep-Fried Mozzarella Sticks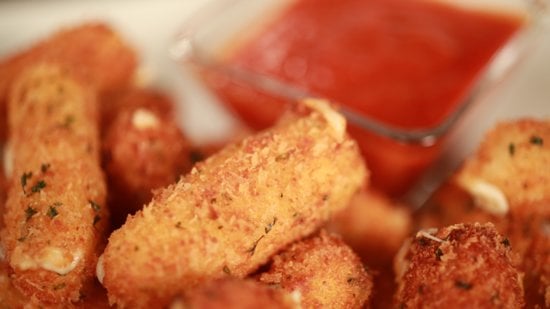 You'll be weak in the knees for these mozzarella cheese sticks [10].
The damage: 1/2 pound string cheese, vegetable oil for deep-frying
Fudgy Brownies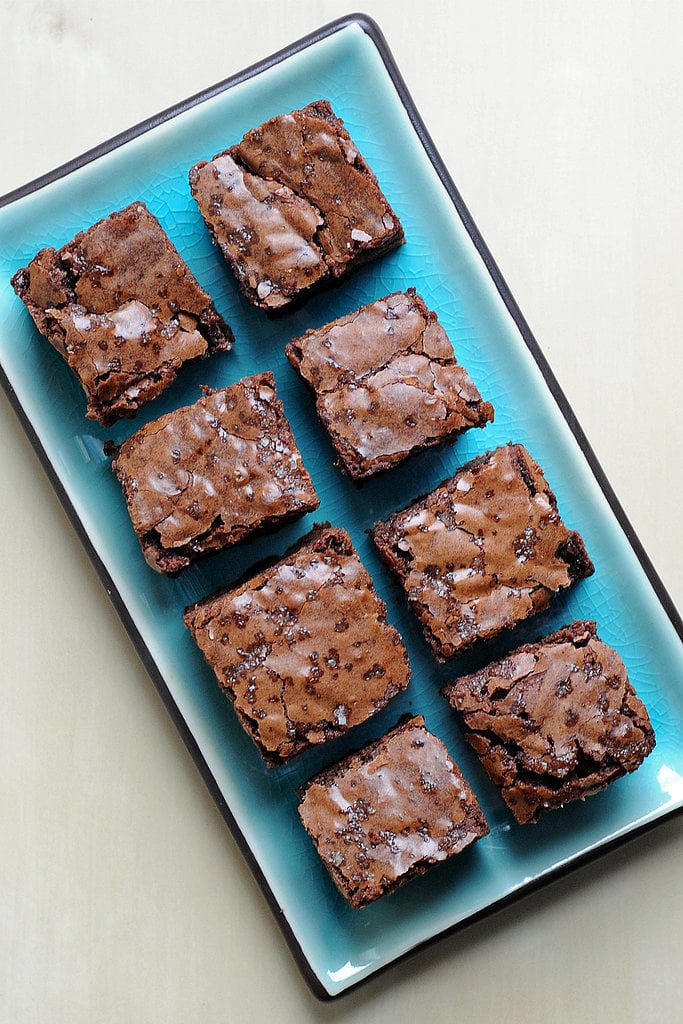 We can think of few folks who'll say no to one of these rich, fudgy brownies [11].
The damage: 2 sticks butter, 8 ounces bittersweet chocolate, 2 cups sugar
Totchos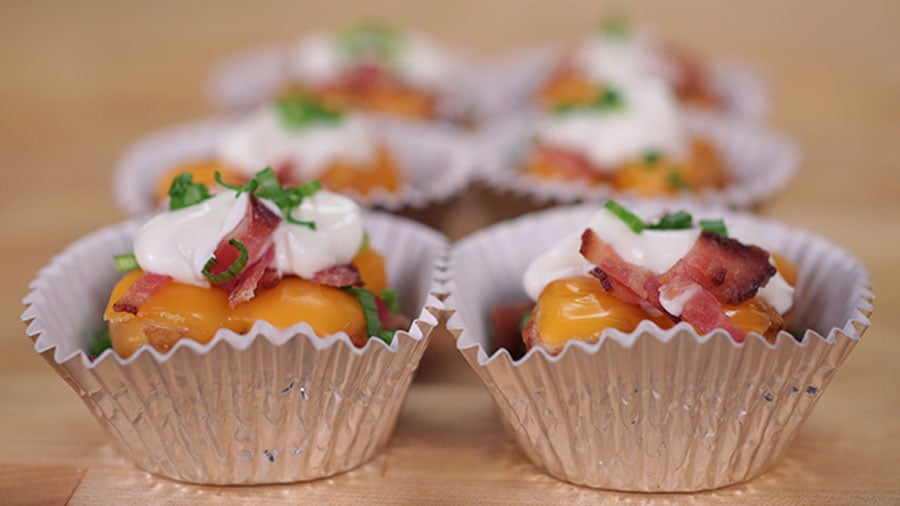 These aren't your average tater tots; they're totchos [12] (aka tater tot nachos).
The damage: 1 bag tater tots, 6 tablespoons ranch dressing, 6 pieces American cheese, 6 strips bacon, sour cream for garnish
Nacho Cheese Dip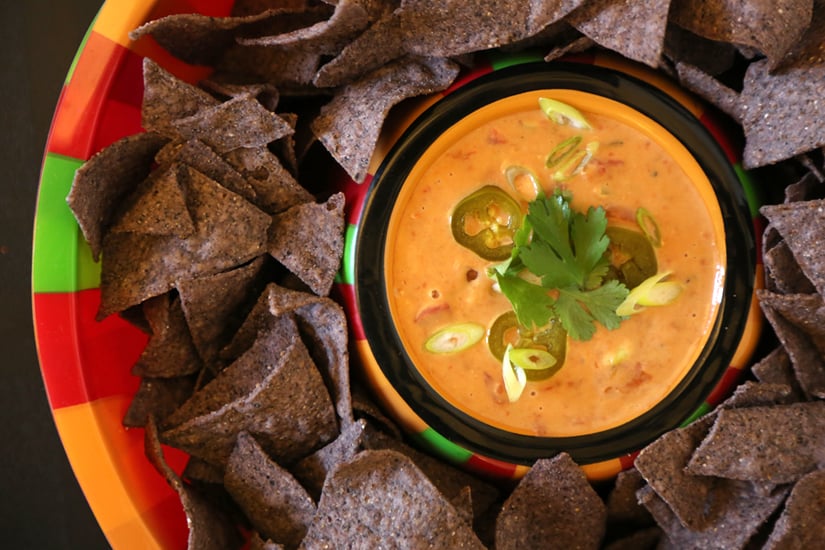 Serve colorful blue-corn tortilla chips with Velveeta nacho cheese dip [13] for extrapretty presentation.
The damage: 1/2 cup beer, 1 pound Velveeta cheese
7-Layer Bean Dip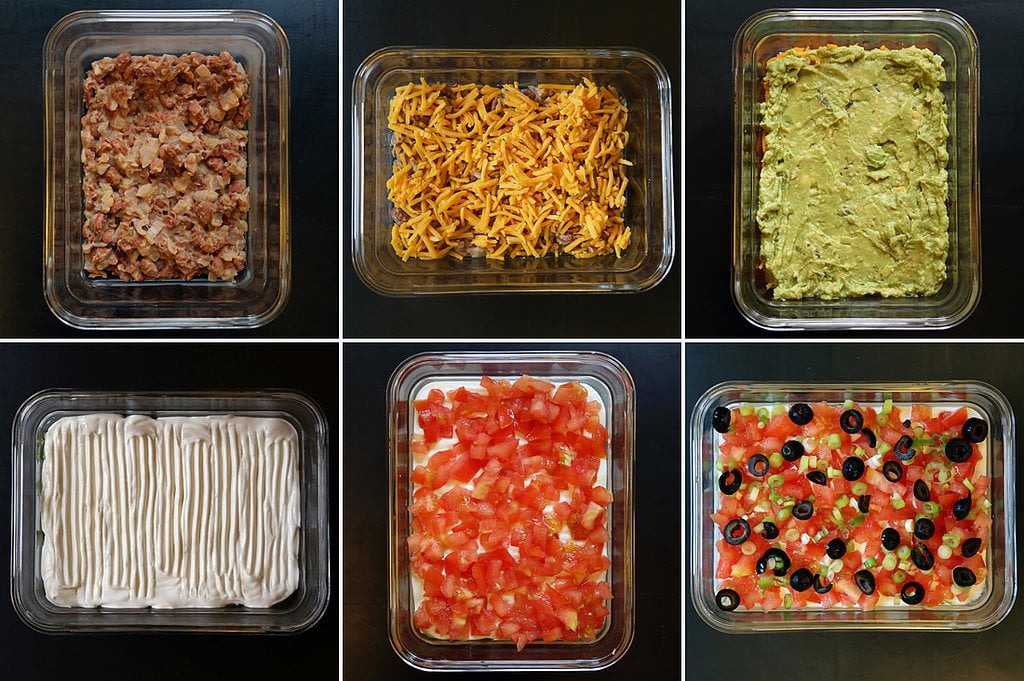 Seven-layer bean dip [14] will please the crowd. It's filled with beans, cheese, guacamole, sour cream, tomatoes, green onions, and black olives.
The damage: 4 tablespoons vegetable oil, 2 avocados, 1 cup cheddar cheese, 1 cup sour cream, 1 to 2 bags tortilla chips
Jalapeño Popper Mac and Cheese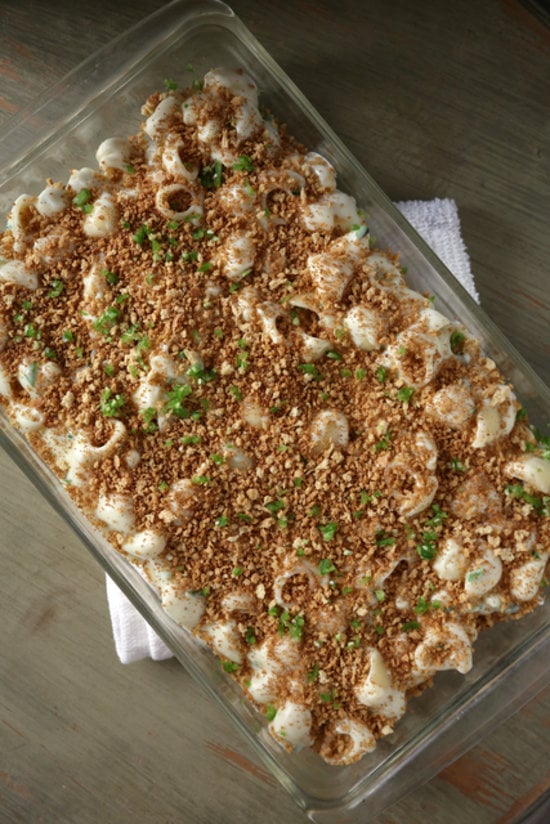 Combine your love of macaroni and cheese and jalapeño poppers into one tangy, creamy, and fiery dish [15].
The damage: 1 stick butter, 2 cups sharp cheddar cheese, 1/2 cup cream cheese
Cheddar and Stout Fondue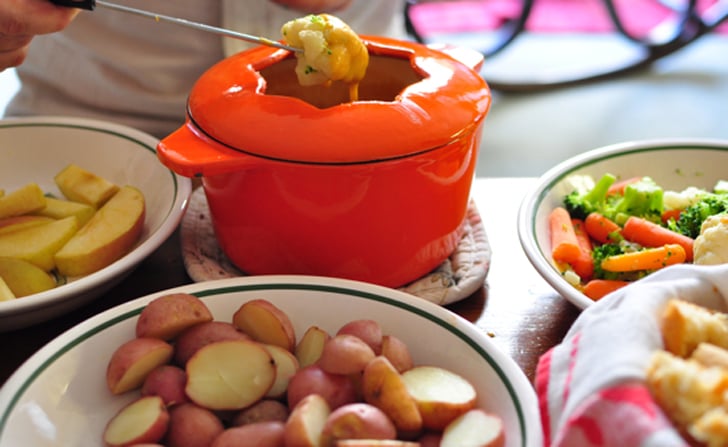 If you want to try something a little less traditional in the game-day-food realm, cheddar cheese and stout fondue [16] is for you.
The damage: 1 pound cheddar cheese, 3/4 cup Irish stout
Chili Con Queso Nachos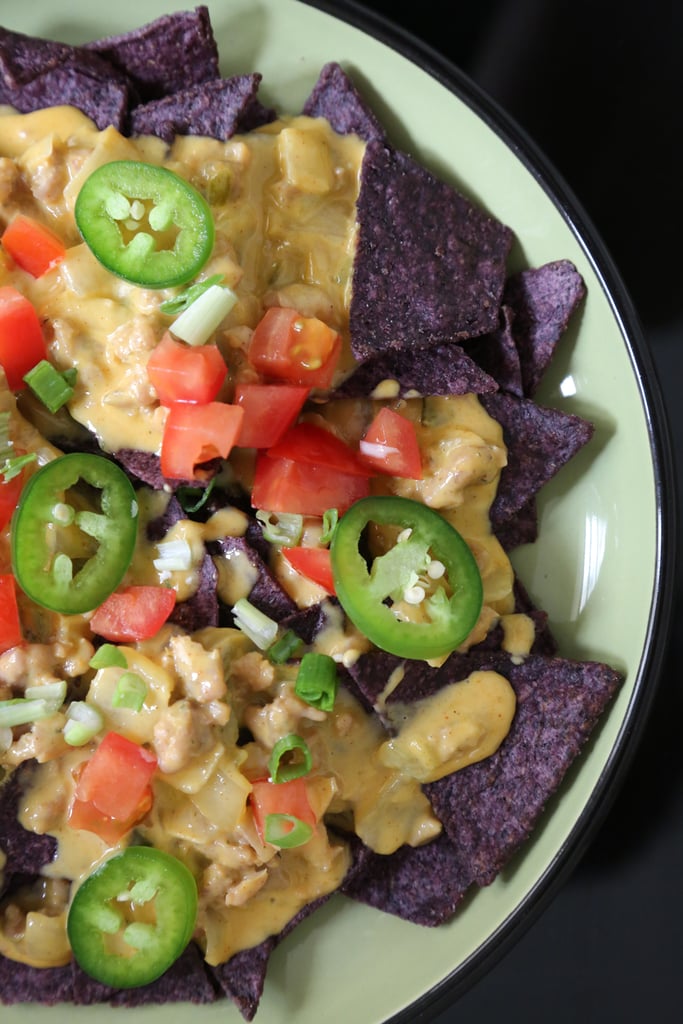 Sometimes more really is just more, like with these decadent chili con queso nachos [17].
The damage: 2 tablespoons olive oil, 2 large chicken sausages, 3 cups Velveeta cheese, 1 bag of tortilla chips
Buffalo Blasts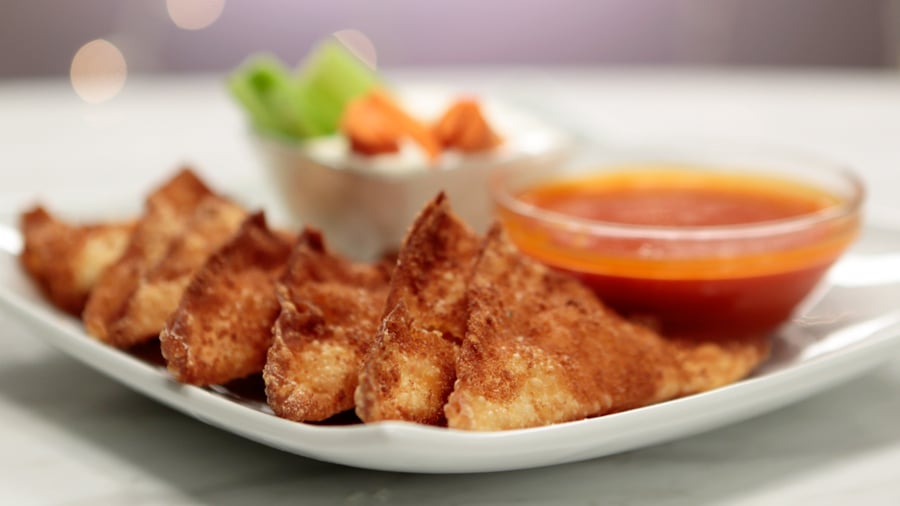 Deep-fried and filled with a fiery, cheesy center, these buffalo blasts [18] are a no-brainer inclusion to your game-day spread.
The damage: 1/2 cup Monterey Jack cheese, 1/2 cup cheddar cheese, oil for frying, blue cheese dressing for dipping
Cheddar-Beer Soup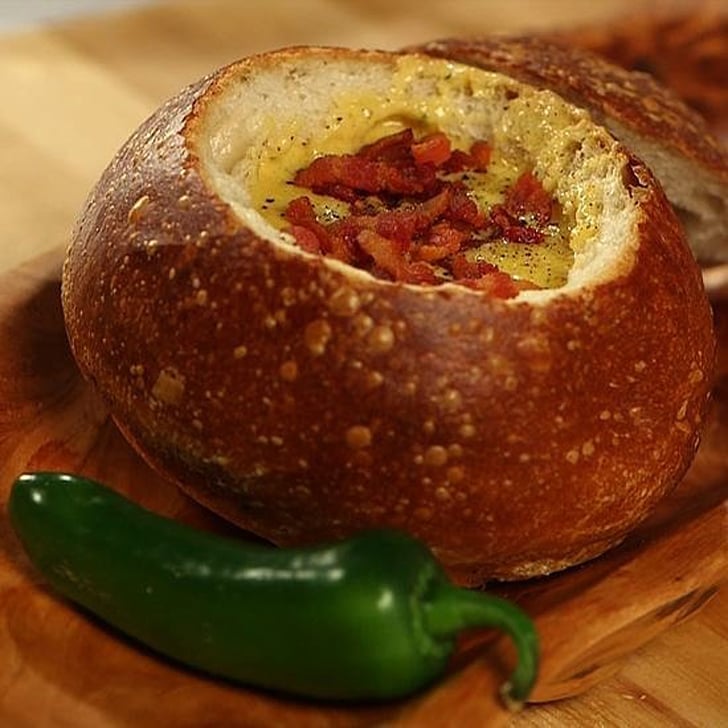 Cheddar-beer soup [19] is topped with plenty of bacon to satisfy the meat-lovers at your party.
The damage: 1/2 pound bacon, 1 beer, 1/2 stick butter, 1 cup heavy cream, 12 ounces cheddar cheese