Surprising Tequila Facts
6 Things You Didn't Know About Tequila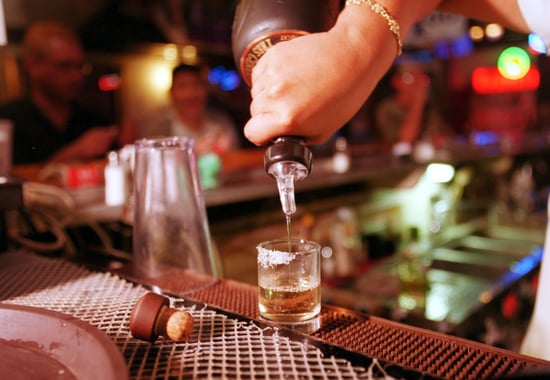 If you hadn't noticed already, I'm a little obsessed with tequila these days. During San Francisco's Cocktail Week, I got educated on the basics of tequila by expert Ryan Fitzgerald and was swiftly convinced that there were numerous reasons why America should be drinking more tequila. But beyond that, I also garnered a number of surprising facts about the Mexican spirit. See the shocking facts — I guarantee they'll surprise you, too — when you read on.
Your tequila could contain corn syrup. Generally, most quality tequila is 100 percent blue agave. If it's not on the label, it's what American tequila connoisseurs call a mixto, and it might contain other added fermentable sugars, like corn syrup. In Mexico, look for the label "100 percent blue agave tequila." Anything labeled merely "tequila" is likely a mixto.
When it comes to tequila, gold has no value. "The worst tequilas are labeled 'gold,'" Ryan says. We're looking at you, José Cuervo!
Blanco is a good thing. Like we said before, drinking tequila's cheapest classification isn't a bad thing — in fact, aficionados use a brand's blanco to gauge craftsmanship and agave quality.
Like gin, tequila has styles, too. Traditionally, a "highland" tequila is known for having creamy vanilla notes, and a "lowland" style for vegetal, earthy aromas.
Tequila mostly goes to America. According to Fitzgerald, 70 percent of Mexico's tequila goes to America, but roughly 60 percent of the profits made from tequila go to countries outside Mexico. Sad, right?
The industry's concerned about future supply. The blue agave plant takes six to 10 years to mature, and the tequila market's experiencing a crazy boom. Agave growers in Mexico are currently struggling to gauge the answer to the question: how popular will tequila be six to 10 years from now? An over- or underestimation could greatly affect the future of the industry.
From here on out, I'll have no shame in ordering blanco tequila at the bar. How many of these facts were new to you?