Sushirrito: Cross Between Sushi and a Burrito
Would You Eat a Sushi Burrito?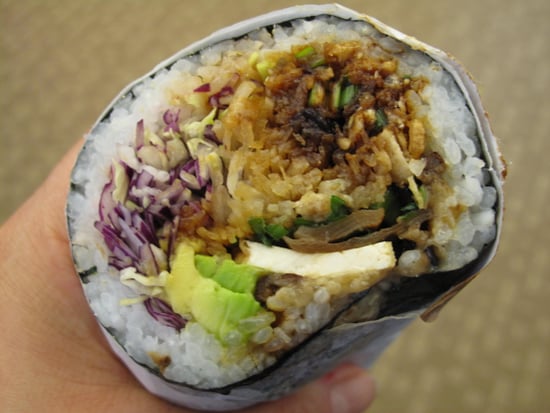 In January, a San Francisco place called Sushirrito opened, and there's been a line around the corner ever since. The concept is remarkably straightforward: wrap raw fish, vegetables, and other accoutrements in a giant sheet of rice-covered seaweed, and eat it like you would a burrito. The idea is so simple you'd think someone would've thought of it long ago.
Of course, the backlash has rolled in, too. "How is it different from an uncut sushi roll?" a friend asked. "I don't know . . . it seems too weird," another picky eater told me. What do you think of the idea? Is it brilliant, or totally ridiculous?