Sweet Potato Casserole Two Ways — Beginner and Expert For Thanksgiving, sweet potato casserole is a surefire winner: those who don't eat vegetables and kids who won't eat yams will happily sink their forks into this delicious casserole. While the toppings vary based on the recipe, the concept is the same: creamy, puréed, sugar-tinged sweet potatoes with nuts, glaze, or marshmallows on top. These two variations are similar, but the expert version, with its nutty topping, requires an extra step and a food processor. To see both recipes,
.
Ingredients
Casserole:
2-1/4 to 2-1/2 pounds (about 4 cups) sweet potatoes, cooked, peeled and mashed
1/3 cup butter, melted
2 eggs, beaten
1/2 cup milk
1 teaspoon vanilla extract
1/2 cup sugar
Topping:
1/2 cup chopped nuts
1/2 cup flaked coconut
1/2 cup packed brown sugar
3 tablespoons butter, melted
Directions
In a large mixing bowl, combine mashed potatoes, butter, eggs, milk, vanilla extract and sugar.
Spread into a greased 1-1/2-qt. casserole.
For topping, combine all ingredients and sprinkle over potatoes.
Bake at 375°F for 25 minutes or until heated through.
Serves 6 to 8.
Information
Category

Other, Desserts

Cuisine

North American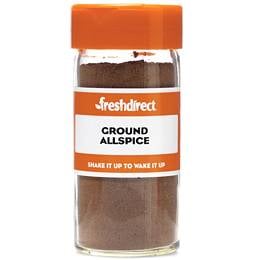 Expert Sweet Potato Casserole
From Saveur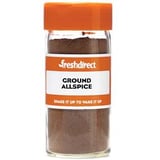 Ingredients
4 lbs. sweet potatoes
1⁄2 cup evaporated milk
1⁄2 cup sugar
6 tbsp. unsalted butter, melted
2 tsp. vanilla extract
1⁄2 tsp. kosher salt
1⁄2 tsp. ground allspice
2 eggs, beaten
3⁄4 cup roasted salted cashews
1⁄2 cup light brown sugar
3 tbsp. flour
2 cups mini marshmallows
Directions
Heat oven to 400°F. Place sweet potatoes on a parchment paper-lined baking sheet; bake until soft, about 1 1⁄2 hours. Let cool.
Reduce oven temperature to 350°. Peel potatoes; pass them through a food mill into a bowl.
Whisk in evaporated milk, sugar, 4 tablespoons of the butter, vanilla extract, salt, allspice, and eggs. Transfer to a 2-quart oval baking dish.
In a food processor, pulse together cashews, brown sugar, flour, and remaining 2 tbsp. of butter until coarsely ground.
Crumble cashew mixture over half of casserole; top other half with marshmallows.
Bake until marshmallows are golden brown, about 30 minutes.
Serves 8 to 10.
Information
Category

Other, Desserts

Cuisine

North American