Sweet Potato Cupcakes
Savory Sight: Sweet Potato Pecan Cupcakes
It's hard to make the mental transition to Fall, but Eatswimshop's sweet potato and pecan cupcakes topped with marshmallow meringue can help make the move a little less painful.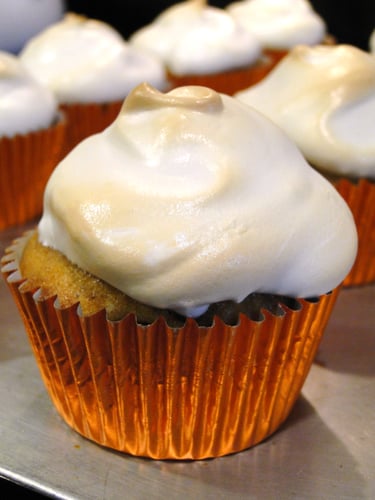 It doesn't feel like fall yet, but I wanted to try something autumnal for an event I was attending. I used some sweet potatoes I got in my CSA and decided to add marshmallow meringue on top because I love sweet potatoes with marshmallows. They turned out really well -- not as dense as I had expected, and good with or without the frosting.
For the recipe, check out her blog, then share your favorite Fall foods in our community's Savory Sights group. You could wind up featured here!