Sweet Potato Season
In Season: Sweet Potatoes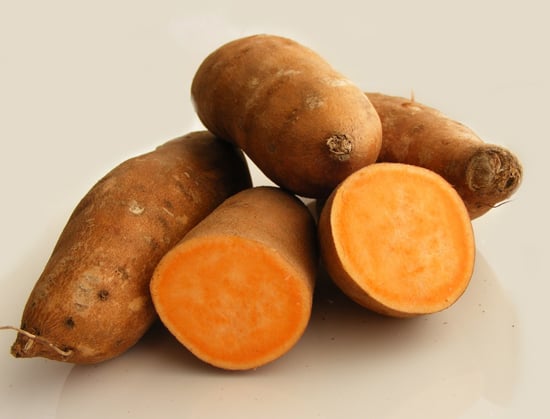 Sweet potatoes are one of those delicious, comforting foods perfect for enjoying when the weather cools off. Their bold, sweet flavor speaks for itself. And despite the similarly orange hue of some varieties, don't get confused! Sweet potatoes and yams were not created equally; in fact, they're completely different species. And while sweet potatoes are available year round, these beauties really peak in the cooler months. Keep reading for some ideas on how to make the most of sweet potatoes this season.
Sweet potatoes come in two varieties: one with a lighter, white flesh, and an even sweeter cultivar with a bright orange interior. When shopping for these tubers, look for moderately sized versions with taut, smooth skin and tapered ends.
Whether you roast, fry, or mash them, sweet potatoes are a welcome addition to any Fall meal. In the US, sweet potatoes are a staple of many a traditional Fall feast, but they're not just known and loved in the States; all over the globe people prepare sweet potatoes, bringing their own traditional flavors to the mix.
Here are some ways to enjoy sweet potatoes this Fall:
Source: Flickr User FotoosVanRobin