Florida grapefruit juice is great on its own as a delicious, refreshing, and nutrient-dense beverage. But did you know it also is the perfect complement to your savory Summer dishes? Give this sassy spin to your typical barbecue sauce at your next cookout!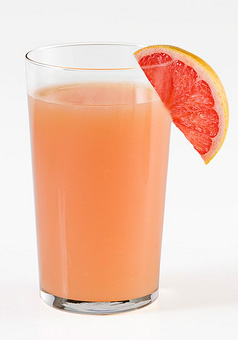 Grapefruit Barbecue Sauce
¾ cup ketchup
½ cup light molasses
½ cup (4 ounces) Florida grapefruit juice
3 tablespoons light brown sugar
1 teaspoon Dijon-style mustard
2 pounds country-style pork spare ribs
Combine the first five ingredients in a pint jar with a cover. Shake well. Pour sauce over meat before placing on the grill.
Visit www.GoFloridaGrapefruit.com for more recipes and information about nutrition, beauty, and healthy living!