Tart Dough | Pate Sucree
Pate Sucrée: A Blank Slate For Your Whimsical Pastry Creations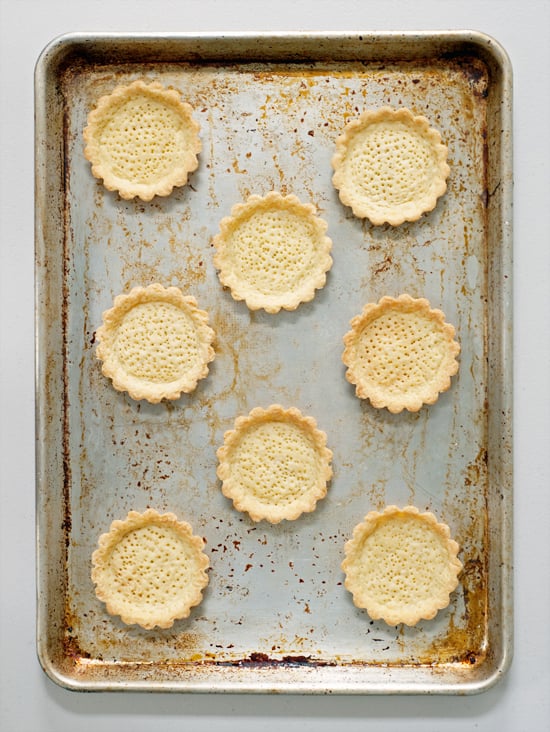 I like to think of pate sucrée — a slightly sweet, shortbread-like tart dough — as a blank canvas for whatever flights of flavor fancy are dancing through my head at that moment. Sometimes that means a deep, dark pool of chocolate ganache complemented by a slick of raspberry jam. Other times, lemon curd and a cap of marshmallow-soft meringue. But, more often than not, my tartlets get the classical patisserie treatment: a dollop of vanilla pastry cream and a crown of berries or sliced stone fruit. In that vein, consider this no-fail recipe a building block for whatever whimsical pastry creations come to mind.
Notes
To store unbaked, wrap the dough ball tightly in plastic wrap, slide into a freezer-safe resealable plastic bag, and freeze for up to 2 months. Thaw the frozen dough ball in the refrigerator for 3 to 4 hours before rolling and shaping. Fully baked unfilled shells can be stored in an airtight container at room temperature for up to 3 days.
Ingredients
3 1/3 cups (16 2/3 ounces) all-purpose flour
1/4 cup (1 3/4 ounces) granulated sugar
1 teaspoon kosher salt
16 tablespoons (8 ounces) cold unsalted butter, cubed
2 large egg yolks
4 to 8 tablespoons heavy cream
Directions
In a bowl of a stand mixer fit with a paddle attachment, combine the flour, sugar, and salt. Mix on low speed for 30 seconds. Add the butter and beat until the mixture is the consistency of cornmeal, about 5 minutes.
In a small bowl, whisk together the egg yolks and 2 tablespoons of cream. Add to the flour mixture and mix until just combined. If the dough does not come together into large chunks, slowly add the remaining cream, a little bit at a time, until it does. Gather the dough into a ball, pat it into a disk, and wrap it tightly in plastic wrap. Refrigerate for 30 minutes.
Remove the dough from the refrigerator and unwrap. Divide the dough into two portions and again pat gently into disks. On a lightly floured work surface, roll out each dough disk into a round about 1/4-inch thick and about 1 inch greater in diameter than the pan you are using. Drape the rolled-out dough into the tart pan(s), gently pushing it into the bottom edges and against the pan sides to make a strong and straight shell. Press down firmly along the rim of the pan to cut off the excess dough. Prick all over the bottom and sides with the tines of a fork and place in the freezer to firm up for 30 minutes.
Preheat the oven to 350°F.
Bake until golden brown, 18-24 minutes.
Transfer to a wire rack and let cool completely before filling.
Information
Category

Desserts, Dough/Crusts

Cuisine

French

Yield

Makes two 7-inch tarts or 10 3-1/2-inch tartlets