Tasting Beer
Beer Tasting For Beginners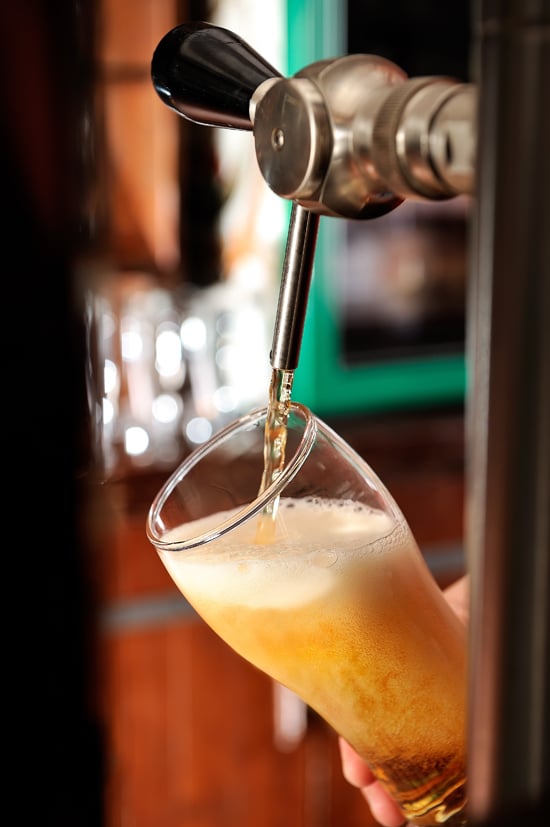 Like wine, beer deserves to be tasted and slowly appreciated too. But how does one begin? And how to describe it as anything other than foamy and fermented? Here are a few tips to tasting beer better than you have before.
Pour the beer in another glass: I love drinking beer straight from the bottle, but to appreciate the color and foam, pour it into a tall, chilled glass. Take a look at the color, whether it's golden or amber, cloudy or clear. These details distinguish the beer variety. Pouring the beer in a wide-rimmed glass also enables you to smell and thus taste the beer better.
Take several whiffs: Swirl the beer in the glass (careful not to slosh it out of the sides) and take short "puppy" whiffs to intensify the scent. Note what you smell. Does it smell sweet like honey? Roasted like coffee? Take several sniffs before sipping the beer.
Take a small sip: Taste the beer and determine your immediate reaction. Breathing in through your nose as your sip boosts the flavor of the beer. Is there a great discrepancy between the beer's scent and taste?
Think about the middle and end: Pay attention to how the beer coats the tongue and its finish. Like wine, beer can evolve and change the longer it sits on the tongue. Sometimes beer can start out sweet and foamy and finish bitter and sludgy.
Continue sipping for more details: Sip slowly and pick up more details like the beer's texture or interesting and unusual flavors like soy sauce or soap.