Tecate Michelada Review
Beer of the Day: Tecate Michelada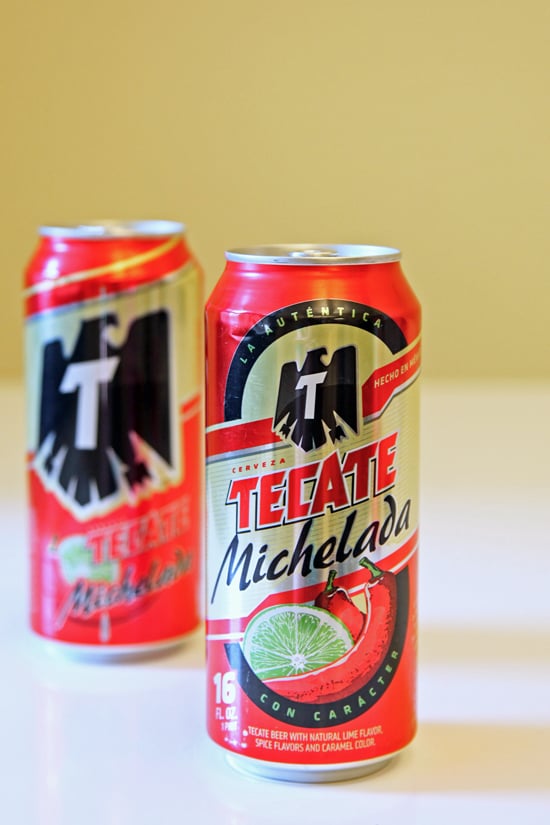 While some reach for a Bloody Mary to work through a hangover, others opt for a spicy yet tomato-free libation: the Michelada. Mexican in origin, the Michelada combines light beer, lime juice, and hot sauce over ice for a refreshing hangover cure. Tecate caught on and is canning the remedy, so that a respite from a hangover is only a convenient soda tab click away. Intrigued by the concept, we tried their recently released Tecate Michelada, to see if it's worth the hype. I already love topping a can of the refreshing and affordable Mexican brew with a spritz of fresh lime juice and a dash of salt, but see if Tecate Michelada simplifies matters.
When I drink a Michelada, I expect to experience an almost uncomfortable burn from the capsaicin-heavy hot sauce. I want my mouth to salivate from a generous pinch of salt. I look forward to the extreme contrast between the blazing spiciness and icy cold temperature. Sadly, this prefabricated beer cocktail falls flat; not even the chilliest can compares to a proper Michelada served over ice.
Here's my main gripe: there's not much that distinguishes it from ordinary Tecate. On the nose, there's a hint of lime and an unidentifiable chemical scent that could be contributed from the caramel color and ambiguous "flavors of spices." At first, the Tecate hits you with a bit of lime and chile flavor, but it fizzles quickly and finishes as if the beer had been left out to boil in a Solo cup in the hot Summer sun. While I had high hopes, the canned Tecate Michelada is a poor representation of "la auténtica Michelada," and I recommend sticking to your own seasoning devices.
Photo: Nicole Perry