Temps de Flors 2010 Review
Wine of the Day: 2010 Temps de Flors
We're kicking off our July wine series with a fruity Spanish varietal that we feel would be perfectly at home at your next picnic in the park.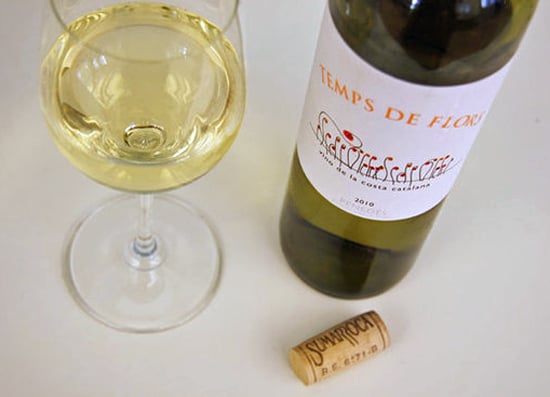 Wine preferences vary greatly at Sugar HQ, from those of us who gleefully imbibe it all to others who are more steadfast in their dedication to specific regions, grapes, and varietals. Yet we all agreed that this wine — inspired by the Temps de Flors garden festival in Girona, Catalan — is the sort of wine that can comfortably bridge the gap between devotees to sweeter whites and those whose mantra leans toward "the drier, the better." At $14, the 2010 Temps de Flors is a great value for sipping. It'd also make for an ideal white sangria. Thanks to Gewurztraminer and Muscat, it has strong floral notes that would complement stone fruits and fortified spirits.
One last aside: some connoisseurs may find this offensive, but we see nothing wrong with adding an ice cube to a glass of this on a particularly sweltering day; the wine's fragrant notes can handle the tempering that cold provides.
Have you tried Temps de Flors or something similar?
Photo: Anna Monette Roberts