Thai Dishes and Ingredients
Bring Bangkok to Your Taste Buds: A Tasty Thai Primer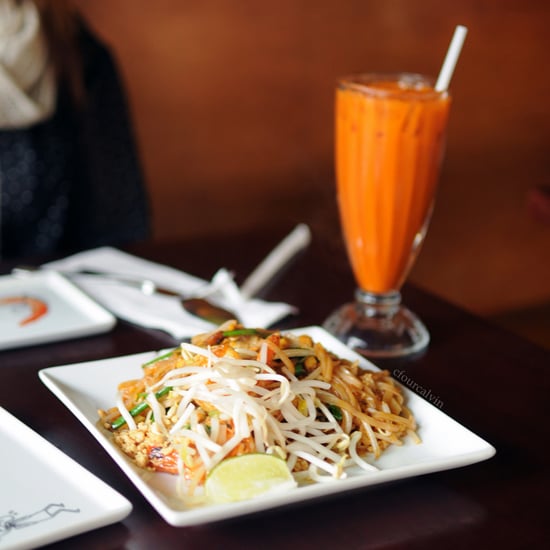 If you've never been exposed to tasty Thai cuisine, the time to check it out is now. Thai food is known for its spicy, seductive flavors influenced by Chinese traditions, beautifully blended with other cuisines from Southeast Asia including Burmese, Laotian, and Cambodian food. One size does not fit all when speaking about traditional Thai dishes. Vast differences between regions correlate to neighboring states and climate. Interested in learning more about all the tastiness Thai food has to offer? Prepare to salivate as you keep reading.
Traditional dishes:
Tom yum: If you head out to any Thai restaurant in the US, you'll find some version of a tom yum. It's a hot and sour broth made from lemongrass, galangal, kaffir lime leaves, chilies, and lime juice.
Som tam: Som tam is a spicy salad with different variations all over Southeast Asia. The Thai version is made with shredded, unripened papaya, yard-long beans, chilies, and lime pounded together in a mortar.
Pad Thai: Pad Thai is the king of Westernized Thai food. Stir-fried rice noodles are doused in fish sauce, sugar, and lime juice and then topped off with heaping helpings of ground peanuts, egg, and bean sprouts. This is a great dish to start with if you're new to Thai cuisine.
Khao phat: The Thai take on fried rice is served with fresh lime, cucumber, and chilies.
Massaman curry: This Indian-style curry dish (with a coconut milk base) is typically prepared by stewing beef in a number of roasted dried spices that are rarely found in other Thai curries.
Khao niao mamuang: This sweet treat is a sticky rice cooked in a thick coconut milk. It's served alongside slices of ripe, juicy mango.
Cha yen: Thai tea is a must-try beverage made by combining spiced black tea with evaporated milk. It's only served cold and supersweet.
Ingredients and condiments:
Nam pla: This fish sauce is a staple ingredient characteristic of Thai cuisine. Southeast Asian fish sauce is made from anchovies, salt, and water, and it's used to add dimension to dishes. A little goes a long way with this condiment; it's truly an intense flavor.
Coconut milk: Coconut milk is indispensable to cooking Thai food. It serves as the base for many different curries and sauces.
Galangal: The root of galangal is used to give an aromatic, perfume-like scent and flavor to Thai dishes.
Kaffir lime: The Kaffir lime's leaves are used in many spicy Thai dishes. They're either cooked whole with the dish or finely chopped before serving.
What's your favorite tasty Thai dish or ingredient? Chime in with your thoughts below!
Source: Flickr User cfourcalvin