Thanksgiving Dinner 2012
Let's Dish: What Are You Eating For Thanksgiving?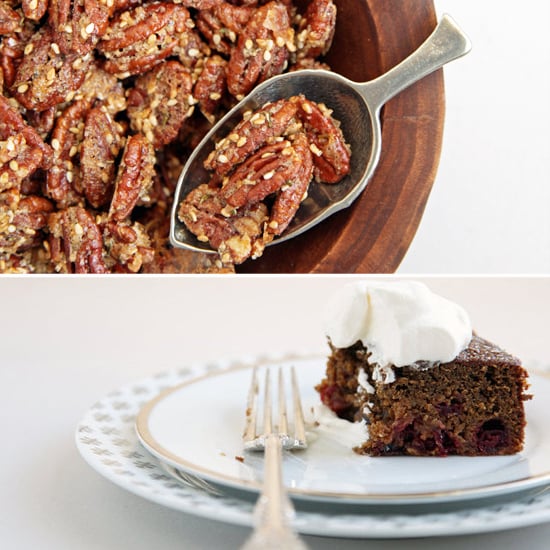 After years of taking the reins regarding my family's Thanksgiving meal, I'm playing more of a supporting role this go-around. I'll be spending the holiday with my boyfriend's parents, and while I'll be toting along a festive cranberry-swirled gingerbread cake and a parcel of salty-sweet rosemary sesame pecans, I'm in the dark as far as the rest of our celebratory spread. I have no doubts that it'll be a meal to remember, but naturally as a food-obsessed individual I'm curious as to what it will entail.
While I wait on the big reveal, I'd love to know what you and yours will be tucking into on this day of feasting. Will you be enjoying a turkey and the traditional fixings, or something a bit more exotic?