Thanksgiving Dinner Hot Dog at Zog's Dogs
Would You Eat This Thanksgiving Dinner Dog?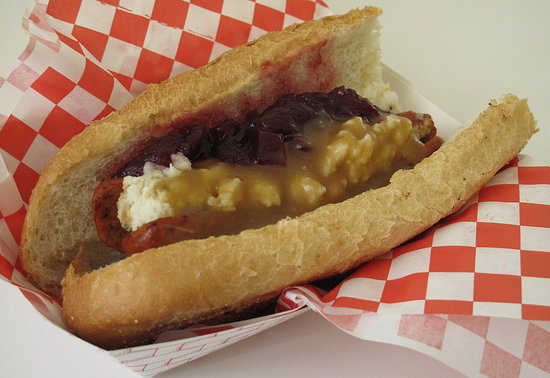 Thanksgiving can be an expensive affair, but when I learned San Francisco hot doggery Zog's Dogs was offering an entire bird dinner between a sesame bun for a mere $5.95, I couldn't resist hunting one down. A cilantro-flecked turkey sausage topped with gravy, mashed potatoes, and cranberry sauce? Some might decry the mishmash of toppings, but I thought each bite was a texturally exciting turkey day flavor-bomb. Would you make the pilgrimage?