Thanksgiving Dinner Planning Basics
Answer These 5 Questions For a Foolproof Thanksgiving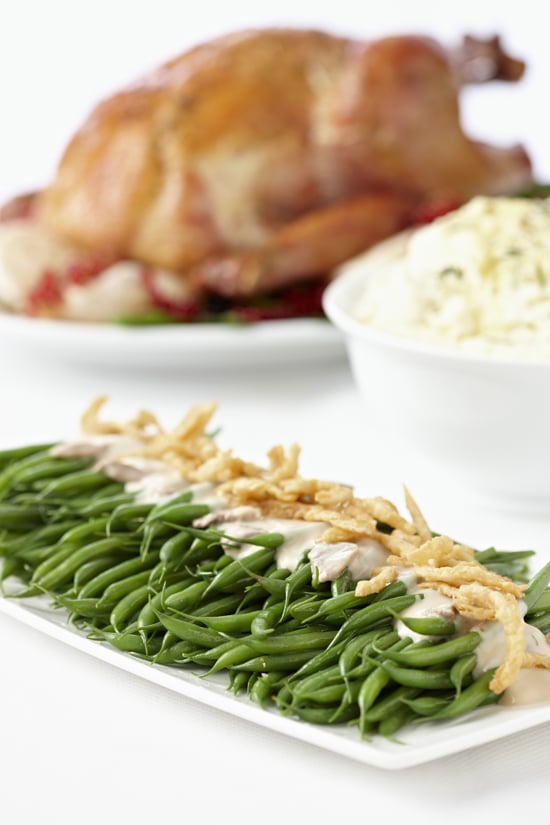 When it comes to planning an epic undertaking like Thanksgiving, it can be easy to get bogged down in the details. While it's great to bookmark recipes that catch your eye along the way or gravitate toward longtime family favorites, it's important to consider the larger picture, as well. Keep these basic ideas in mind when planning your Turkey Day.
How many guests do you expect?
This number dictates how large a turkey to buy, how many sides to make (and whether any need to be doubled), the amount of alcohol to purchase, and how many place settings and chairs to plan for. Also, consider whether or not you'd like ample leftovers or if you can do without. If children will be present, a good rule of thumb is to consider their appetite as half that of an adult's.
How formal a meal do you want?
Will you and yours be dressed to the nines, eating off of fine china, or is a down-home buffet more your speed? Consider whether a potluck affair or asking guests to bring a bottle of wine or other necessities will ease the burden as well. Not only does the formality of the meal set the tone for place settings and decor, but it also may dictate the dishes you'll prepare.
Keep reading for three more essential questions to ask yourself.
Source: Nicole Perry
Will any of your guests have dietary constraints?
While it's not essential to cater the entire meal to your vegan guests' needs, make sure that, at the very least, you consider making a vegetarian main (like the pumpkin tian pictured) or adequate sides to reasonably satisfy their mental and physical appetite. It's also fair game to ask if they'd like to contribute a dish or two of their own to ensure that they won't feel overlooked on the big day.
Will your meal have a theme?
Will you be sticking to the classics or planning a Southwestern, Asian-influenced, or retro-themed meal? Choose a theme now to help determine which dishes to bookmark in order to ensure a cohesive meal.
What's your cooking style?
Are you a plan-ahead aficionado, or do you relish the pressure of last-minute prep? Some dishes can be prepped ahead of time, but this isn't necessarily helpful if the majority of cooking will occur the day of. Choose dishes that are realistic to your lifestyle, scheduling constraints, and available helping hands (if any). It's also important to consider the size of your fridge, stove top, and oven to ensure that you're not planning dishes that will overload your kitchen real estate.
One last note: While the big day may be two weeks out, consider getting your turkey now, whether it be a heritage-breed bird sourced online, a frozen butterball from the supermarket, or an order placed with a trusty butcher. Few things put a damper on the holiday spirit more than a supermarket squabble over the last one available.
Cover photo: Nicole Perry, Susannah Chen