Thanksgiving-Flavored Gumballs
Would You Eat These Thanksgiving Gumballs?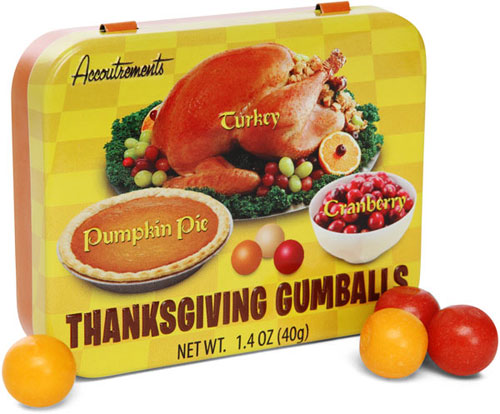 Looking for a way to cut down your calorie consumption on Thursday? Of course, you could consider one of FitSugar's healthy Thanksgiving options. Or you could forgo solid food altogether with these Thanksgiving gumballs, and get all the flavor of Thanksgiving, with none of the postmeal food coma! Combine them with a gravy-flavored Jones soda, and you've got a complete nonmeal.
All jokes aside, I think I'll stick to solids this Thanksgiving, but these turkey-, cranberry-, and pumpkin-pie-flavored gumballs might be a fun novelty to try after your feast. Would you give them a shot?