Thanksgiving Foods You Can Make Ahead
Why You Should Braise a Roast This Thanksgiving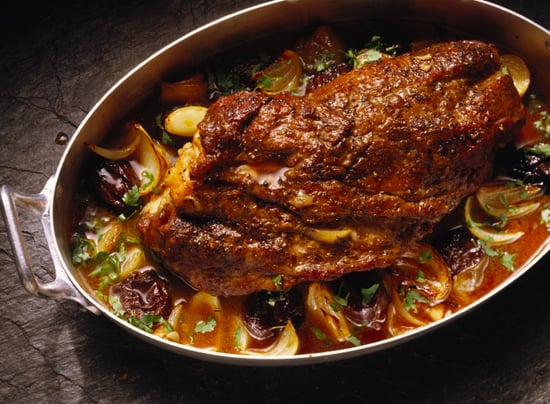 Given just how much has to go down in one day over the course of Turkey Day, I'm all about planning ahead — and cooking ahead. Less craziness in the kitchen, after all, means more time to spend giving thanks with family and friends.
I'm also a huge fan of soups, which not only can be made ahead, but also imbue the entire house with an intoxicating aroma. But former Top Cheffer and restaurateur Dale Talde gave me another do-ahead dish to add to my Thanksgiving arsenal: a slow-cooked roast. With any kind of braise, "the longer it sits, the better it gets," he explained. One to two days beforehand, he pops the non-turkey main in a ceramic cooking vessel in the oven with some cooking sauce (Talde uses Korean barbecue sauce), lets it cook for several hours, and serves it right out of the pot.
I love the idea, and want to try a braised pork shoulder roasted simply with stock and herbs — nothing could be simpler. Are you braising anything for Thanksgiving this year?