Thanksgiving Trends 2013
6 Thanksgiving Trends to Add to the Table
Before roast turkey, sweet potato casserole, and pumpkin pie became household Thanksgiving staples, they were revolutionary trends that bubbled up to eventually became traditions. This year, we're seeing even more interesting Thanksgiving trends, demonstrating that the Turkey Day feast is ever-evolving.
Thanksgivukkah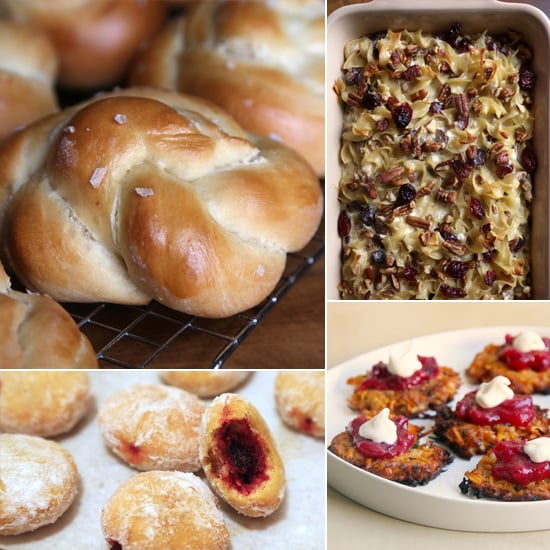 Source: Anna Monette Roberts and Nicole Perry
The top trend of 2013 has to be Thanksgivukkah, the once-in-a-lifetime joint celebration of Thanksgiving and Hanukkah. While not apparent in print magazines, bloggers and online media are taking full advantage of the celebration to form Jewish-American hybrid recipes (us included! Here's our Thanksgivukkah menu). Sweet potato latkes, challah dinner rolls, pumpkin sufganiyot with cranberry jam . . . the list of amazing Thanksgiving riffs on Hanukkah food goes on.
Breaking Down the Bird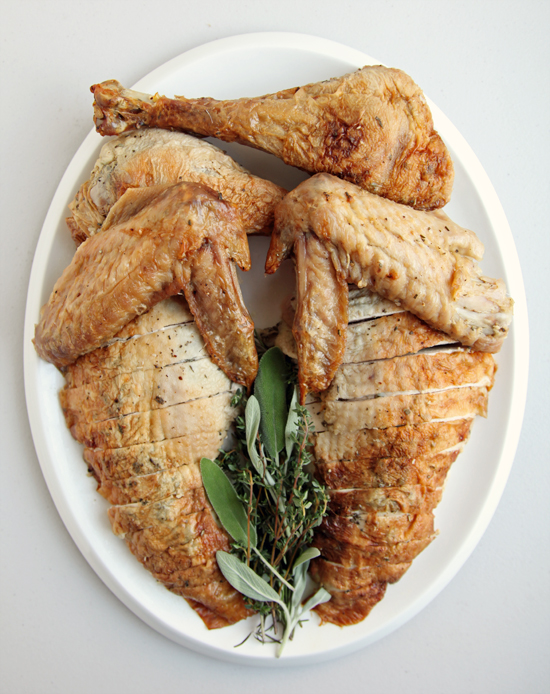 Source: Nicole Perry
While not a new cooking technique, more and more magazines, chefs, and the food world at large are realizing that roasting a whole bird to perfection without overcooking the white meat is a near impossibility. That's why many recommend breaking down the turkey breast, drumsticks, thighs, and wings and roasting (or braising) the parts. The skin will brown evenly, and each of the parts can be cooked to the right temperature and removed from the oven as soon as it's reached. Since most families don't bring out the whole bird and carve it at the table, there's no need to fret about it not appearing as grandiose as the full bird.
Stuffing Muffins
Source: Nicole Perry
Rather than serve stuffing in a casserole dish, scoop the "batter" into a muffin tin and bake it to form stuffing muffins, or stuffins, as POPSUGAR editorial assistant Ryan Roschke dubbed them. Anything goes, really, from cornbread stuffing muffins to sausage and apple stuffing bites.
Pie Bars and Slabs
Source: Nicole Perry
Baking pies in the round pie dishes isn't the biggest space saver, especially if you're feeding a large crowd. That's why pie bars, or slab pies, are on the rise for the holidays. The recipes for caramel nut bars, chocolate-pecan shortbread bars, and pear cranberry slab pie should inspire you to think outside the pie tin.
Mashed Root Vegetables
Source: Susannah Chen
Mashed potatoes will always be a steadfast staple on the Thanksgiving table, but other root vegetables, mashed to creamy perfection, are making their way too. Carrots, rutabaga, celery root, butternut squash, kohlrabi, and parsnips are just a few ideas to get you started. Once cooked, mash the root veggies with plenty of butter, cream, salt, and pepper. However, if mashed isn't on your mind, bake this incredible rainbow root vegetable gratin.
Parker House Rolls No More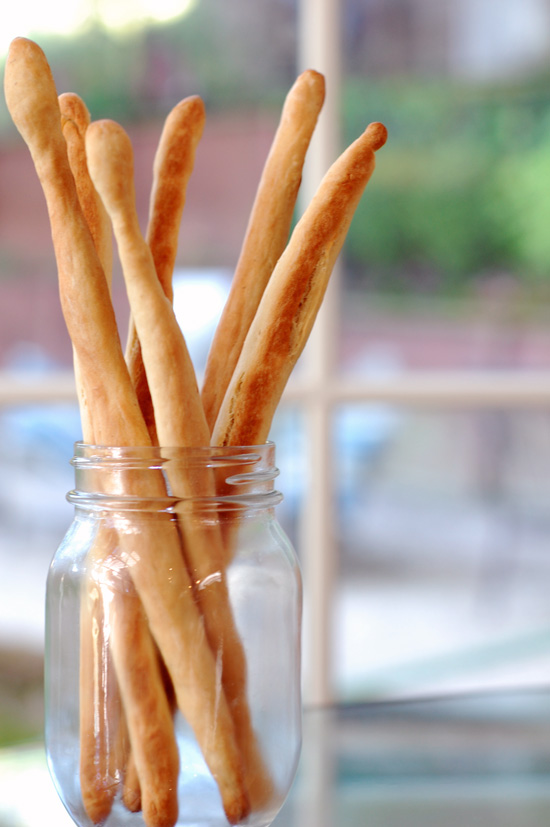 Source: Camilla Salem
Though Parker House rolls are typically passed around the Thanksgiving table, we're noticing a shift away from the yeasty bread toward easier, quicker bread recipes like sweet potato biscuits, breadsticks, and even popovers.