Thanksgiving Turkey: Does It Put You to Sleep?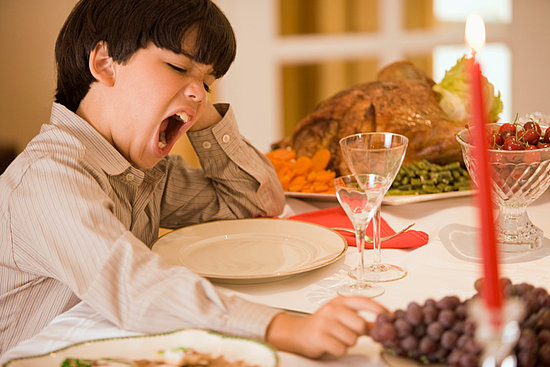 Everyone's heard the age-old adage that turkey contains chemicals that make you sleepy. But is that really the explanation for why one feels inclined to fall into a deep slumber after Thanksgiving dinner?
Not really. Turkey does contain tryptophan, an amino acid that's been known to convert to a sleep-regulating transmitter, serotonin. But tryptophan's also in virtually every other animal product, and few eaters consume enough turkey for any true effect to be realized.
The real culprit at Thanksgiving supper is the glut of carbohydrate-heavy foods like stuffing, yams, mashed potatoes, and pie, which trigger insulin production and block energy. This "food coma" — along with what's possibly too many glasses of wine — is really to blame.
Got a burning question? Join the Burning Question group in the YumSugar Community! It's your place to post the most pressing questions about the culinary world.