Thanksgiving Turkeys: A Primer
Know Your Ingredients: Thanksgiving Turkey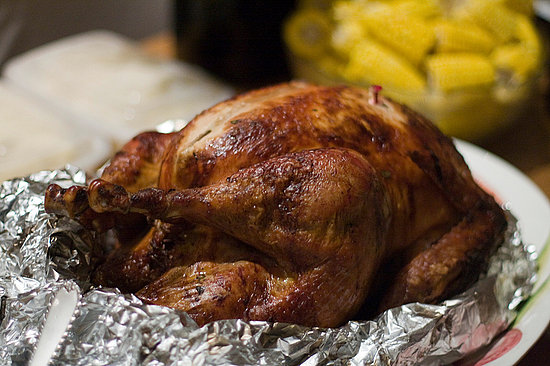 When it comes to the big bird on the Thanksgiving table, there's so much to think about. Is it big enough to feed everyone but small enough to fit into your oven roasting pan? Should it be deep-fried, smoked, brined, or simply oven-roasted? And, most importantly: what type of turkey should be given the star treatment?
There are scores of different breeds of turkeys, but we've whittled our list down to the most important turkey terminology. To find out what's best for you, keep reading after the break.


While most grocers carry frozen turkeys (birds stored at 0 degrees F or below), some markets order fresh turkeys, which have not been cooled below 26 degrees F. Fresh birds don't need to go through a thawing process, and many claim they taste more moist; frozen turkeys, however, are often cheaper and can be stored well in advance.
Self-basting turkeys are injected with additives like water, broth, and butter; brining isn't recommended with self-basters due to their elevated sodium content. Although some claim a juicier result, others complain about an off-taste.
Organic turkeys are fed only organic feed, without any pesticides or antibiotics; free-range birds are raised with access to the outside to graze on grass and greens and often fed an organic diet. Wild birds are most similar to what the Pilgrims ate; they have smaller breasts but much larger, meaty thighs. All — in particular, the wild variety — are more expensive than conventional turkeys.
Kosher birds are raised and slaughtered according to Jewish dietary customs. They're treated with a salting process so, therefore, shouldn't be brined.
A heritage turkey is a bird that's one of the older registered turkey varieties. It must be bred naturally, live seven to nine years and grow slowly, which enhances flavor.
Have you ordered your turkey yet for this year? What kind will you be enjoying?
Source: Flickr User storyvillegirl