Thanksgivukkah Table Settings
Menurkeys and More: Your One-Stop Shop For Thanksgivukkah Decor
Since it's not happening for another 78,000 years or so, it's no surprise that Thanksgivukkah will be a big deal come Nov. 28. And that means one thing: go big or go home. When it comes to coordinating the special dinner, there's no reason to hold back from menurkeys, Thanksgivukkah utensils, and more. It is a once-in-a-lifetime opportunity, after all. Shop our favorite picks now. Gobble tov!
Latkes! Turkey! Get guests excited for the big event with Thanksgivukkah invites ($15) that they won't want to turn down.
Happy Thanksgivukkah utensils? Yes, please. Get these festive forks and spoons ($10) that were made just for the once-in-a-lifetime event.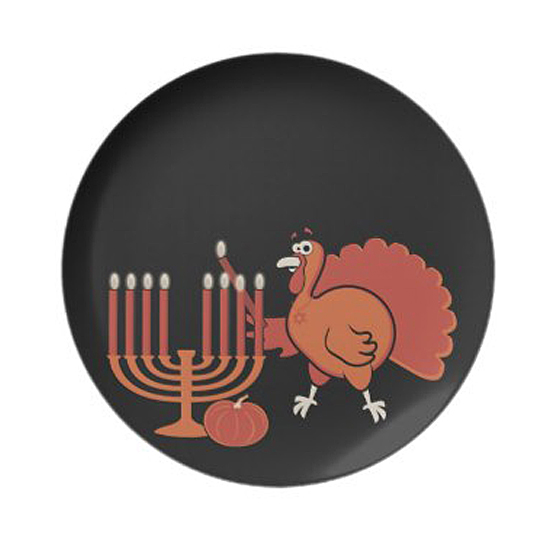 How perfect are these Thanksgivukkah dinner plates ($28 each) for a cheeky way to celebrate the holiday?
Keep reading for four more fun ways to trick out your tabletop.
Why yes, blue acorns ($24) exist, and this part-Hanukkah, part-Thanksgiving set will add a great pop to your tabletop.
Have a little fun with your guests when you put out these reversible holiday placemats ($12). With pumpkins on one side and menorahs on the other, they let you celebrate any way you wish.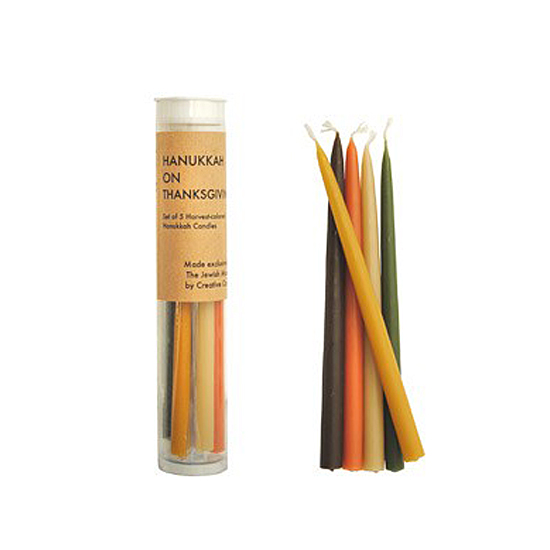 Hand-dipped, harvest-colored Thanksgivukkah candles ($10) will light up the ambiance, and you can use them with . . .
. . . a turkey menorah ($75), aka a menurkey! No Thanksgivukkah would be complete without one.