Thick Versus Thin Onion Rings
Onion Rings: Thick or Thin?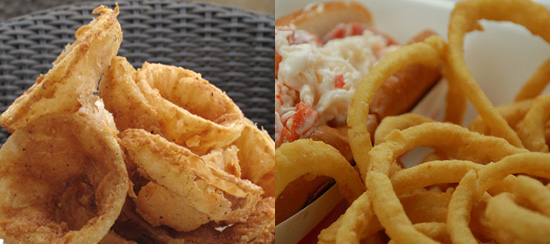 Last time a friend and I sat down to a basket of Epic Roasthouse's gargantuan-size onion rings, we got into the thick vs. thin debate. He prefers thick-cut onion rings, while I'm more often than not in the mood for the skinny frizzled kind. (Side note: skinny rings can also rock out on a burger.) But ultimately, I think choosing between thick and thin is like asking someone if they'd rather eat a burger or a hot dog; it just depends on your mood!
Source: Flickr User patty.J