Thomas' Gingerbread Bagels Review
Are Thomas' Gingerbread Bagels Worth Cozying Up To?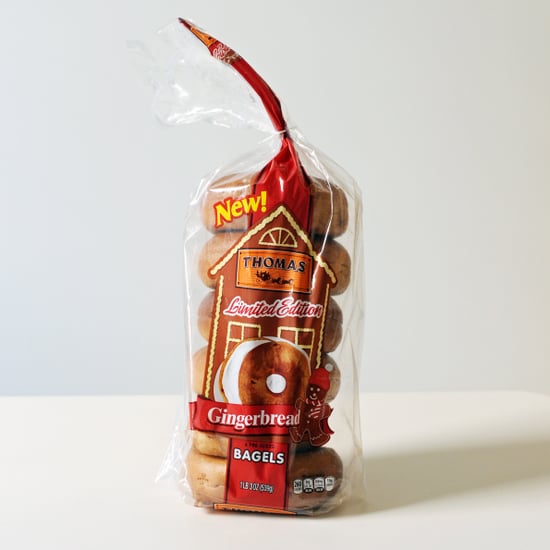 Some mornings call for digging into a slice of pie or cake dolloped with yogurt, but for most, these indulgences are the exception rather than the norm. While the latest addition to the Thomas' lineup, Thomas' Gingerbread Bagels ($5), doesn't aim to serve as a stand-in for a slice of dense, sweetly spiced gingerbread, we were curious to find out if these rounds ticked some of the same boxes. Could one of these bagels, toasted and slathered with cream cheese, serve up a plate of satisfaction, or are they a mere echo of the cozy cake?
First things first: if you're looking for a truly decadent start to the day, then these aren't it. In fact, that was our main gripe with them. While satisfying in their own right — one taster compared them to a cinnamon-raisin bagel without the pesky raisins — these bagels are relatively restrained in both spice and sweetness. If you're prefer your treats all-or-nothing, then skip these, but if you'd like a cozy, slightly sweet breakfast bite, then rip open a bag, and get your toaster at the ready.