Thomas Keller at Food & Wine Classic in Aspen
Thomas Keller, Grant Achatz, and Tom Colicchio Talk Dining Today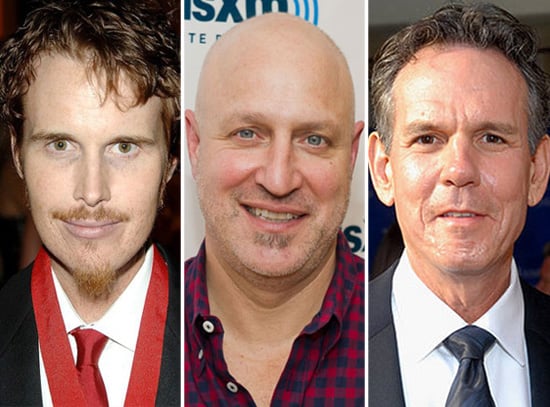 Source: Getty, WireImage, WireImage
Grant Achatz and Tom Colicchio both used to work for the great Thomas Keller, so when the three chefs reconvened at the new Chefs Club over this past weekend's Food & Wine Classic in Aspen, it was just a gathering of great chefs, but also a reunion of sorts.
The three chefs — Achatz of Chicago hot spot Alinea, Colicchio of Top Chef and Craft fame, and Keller of French Laundry — were at the event for a panel discussion hosted by Food & Wine editor in chief Dana Cowin, where the four discussed everything from the state of the restaurant industry to the future of fine dining to what's next for each of them.
Grant Achatz
On his ticketed dining concept, Next: "I wanted to turn the idea of a restaurant inside out."
On the state of the restaurant industry: "All these [new restaurant concepts] are coming in, but fine dining is not going out."
On creativity: "Could you imagine what we could do if we didn't have to serve people?"
To see more thoughts from three great chefs, keep reading.
On the Internet: "It made an impact on me just being able to tap into the global restaurant industry at the click of my finger."
On the media: "We're looking at the Yelp reviews, the bad stuff, but we don't necessarily believe it if they don't make intelligent points or arguments."
On his cocktail bar, The Aviary: "I like to call it the Alinea of the cocktail world. We ask ourselves: What is a cocktail? Does a cocktail have to be liquid? In a glass?"
On what's next for him: "We're going to expand The Aviary. I'd like to see one or two more . . . Alinea will go to another city, and a participating restaurant will come to Alinea."
When told there's hope that The Aviary comes to New York: "Me too."
On the future of food: "More radical experiences. Edible art? Music as an ingredient. Chef swaps."
Photo: Donna Lee
Tom Colicchio
On his culinary philosophy: "The older I got, the more I realized I didn't need the bells and whistles. [I thought], if I keep removing, what will food look like in 20 years? I was hellbent on seeing it work."
On the state of the restaurant industry: "There's too much noise."
On competitive cooking: "I don't know if food should be a competition."
On the media: "You can't read that. You have to make a decision not to go there. We have better ways to spend our time."
On what's next for him: "I have a new Bridgehampton restaurant with an acre of farmland."
On the future of food: "We're gonna be eating a lot less well-made protein, because it's too expensive. There will be a vegetable focus that will downplay animal protein."
Thomas Keller
On balancing chef and celebrity: "Sometimes I feel guilty because we're not in our restaurants 16 hours a day. I feel like I've neglected my staff."
On what he looks for in talent: "Desire on top of passion."
On competitive cooking and this year's Bocuse d'Or: "We have a lot of confidence this year that we'll get on that podium."
On the state of the restaurant industry: "People are so diversified in taste and knowledge that they can eat at Alinea one night, and have a traditional Sicilian meal [at Next restaurant] the other night."
On the future of fine dining: "Fine dining is here to stay. I don't see any problem with fine dining in our country, or anywhere around the world."
Arguably the best part of the discussion was noting the chefs' differing opinions on the state of dining and the wide range of ways in which they handle media attention. Which chef do you find yourself agreeing with most?