Tim Love's Elk Burger at the 2011 South Beach Burger Bash
Would You Eat an Elk Burger?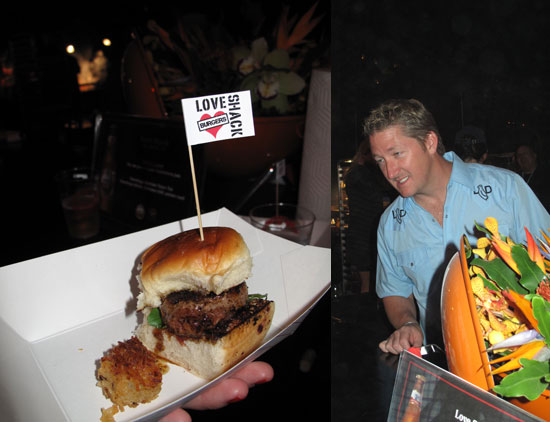 At the Burger Bash at the South Beach Wine and Food Festival, there were tons of creative and delicious burgers from lamb goat cheese burgers to horseradish and crispy onion burgers. However, the most interesting by far was the Love Shack's Wild Love burger.
Chef Tim Love combined elk meat with foie gras to make a patty that was incredibly juicy and unlike any of the other burgers at the event. For a nice balance of bittersweet flavors to contrast the rich meat mixture, it was topped with arugula and huckleberry jam.
It was definitely one of my top burgers, and I was surprised because I'd never had elk before! How about you?