Tips For Cooking Pancetta
Get Amanda Freitag's Pro Pancetta Tips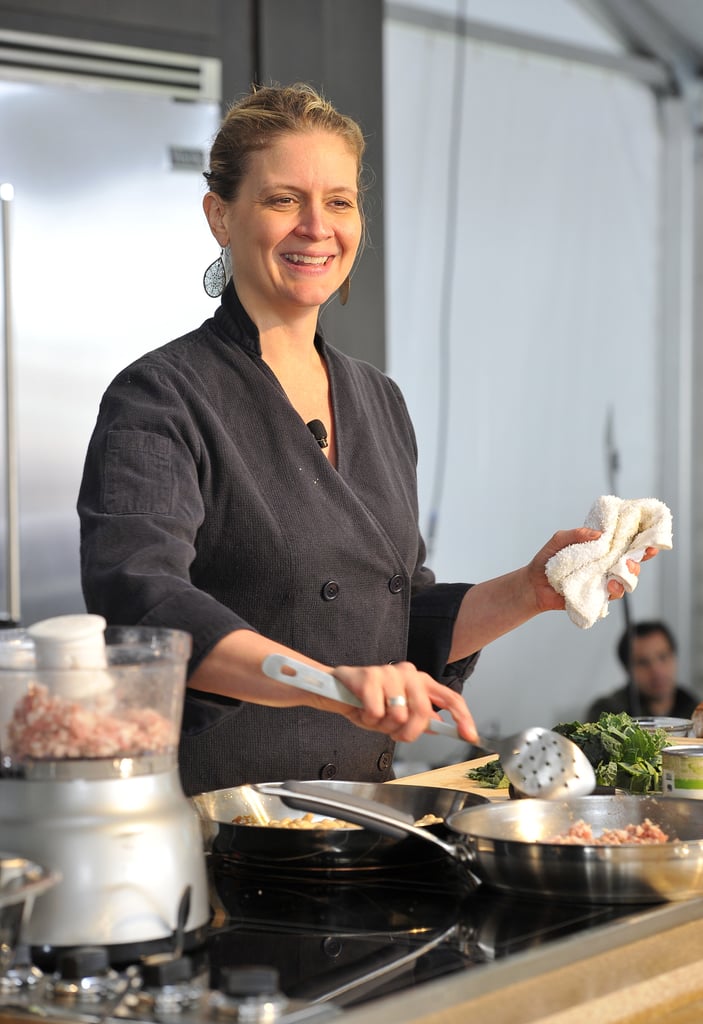 Chef Amanda Freitag of Food Network's Chopped and Iron Chef America had a lot to say about pork during her cooking demonstration at the San Francisco Chipotle Cultivate Festival. Bacon lovers cheered as she drew a fat roll of pancetta out of the fridge. She made a pork chop topped with crispy pancetta, and along the way shared her best practices for buying, prepping, and cooking pancetta. Seasoned pancetta cooks and newbies alike should keep reading for some key pancetta-cooking tips.
Pancetta is salt-cured pork belly; think of it as Italian bacon. It cooks up crispy like bacon and is salty, but it does not have that smoky flavor often associated with American bacon.
Buy unsliced pancetta from the butcher, so you can determine the thickness of the cuts.
Ever try to cut pancetta? It's rubbery and fatty and can be dangerous, which is why it's often sold cut. Firm it up by placing the pancetta in the freezer so all the fats solidify, then cut it easily to your liking.
Pancetta is often prepared in lardons or in thin slices, but try pulsing the pieces in a food processor until the pancetta resembles ground meat. This will happened quickly, because it's cold.
Don't be afraid to pair pancetta with other pork cuts, such as a pork chop. In fact, try frying the pancetta in the fat that has been rendered from the pork chop. Hello crispy, lard-filled pancetta!