Tips For Making Pancakes
7 Essential Dos and Don'ts When Making Pancakes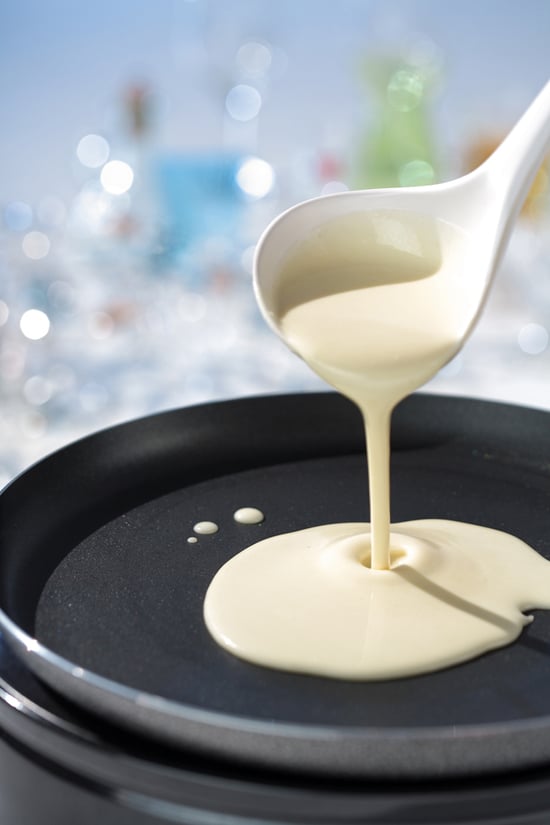 Burnt pancakes, undercooked pancakes, and messily flipped pancakes: do you struggle to perfect a seemingly simple American classic? If you've ever wondered what the heck went wrong with your pancakes, then read on for the top pancake troubles and how to avoid them.
Don't try to wing the recipe without reading it several times. Do follow the recipe exactly to avoid making careless mistakes.
Don't overmix the batter or else the pancakes can end up flat and dense. Do combine the wet and dry ingredients until they are just mixed. There should be some lumps.
Don't attempt to cook large pancakes at first, because they are harder to flip and cook thoroughly. Do stick to four- to six-inch pancakes, measuring and dolloping out the batter using a trigger ice-cream scoop.
See four more dos and don'ts of making pancakes when you keep reading.
Don't get distracted while cakes are on the griddle. Do keep a watchful eye on the pancakes and adjust the heat as you're cooking to prevent them from burning.
Don't flip the pancakes too early, or they could fall apart or fold in half. Do wait to flip until bubbles rise to the surface of the batter and pop and the edges of the pancake look dry.
Don't slam the pancakes down as you flip them. This makes a mess and flattens the pancake. Do carefully slide the spatula under the pancake to loosen it from the pan. Lift the pancake onto the spatula, tilt the pan, and carefully lay the pancake on its other side into the pan.
Don't press down on the pancakes to help the other side cook faster. This only flattens the pancake. Do cook the other side until it develops a crust and easily releases from the pan when you run a spatula under the edges.