Tips For Making Panini
4 Ways to Make a More Exciting Panini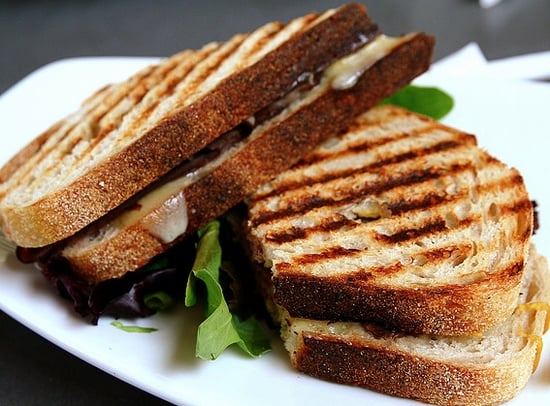 It's National Panini Month and although a panini in Italian refers to any kind of sandwich, I always think of a panini being a hot pressed sandwich. A crispy panini with gooey melted cheese makes a stellar meal, but it's easy to get caught up in a sandwich filling rut. Tired of the same old ham and cheese? Here's how you can make a more exciting panini:
Add fruit. A fresh blackberry jam pairs perfectly with prosciutto and brie. Sliced peaches add pizazz to pancetta and fontina. Mango and mint take a mozzarella sandwich to a whole new level.
Think outside the condiment box. Mayonnaise and mustard are great, but anything can be spread onto a sandwich to add flavor. Hummus, guacamole, honey, pesto, and salsa are delicious options.
Do dessert. Instead of having a sandwich for lunch, why not have one for dessert? Melted chocolate and nutella taste wonderful in between toasted, buttery bread.
Change up the bread. A panini can be made on any type of bread. Sourdough, focaccia, and ciabatta are perfect vessels for paninis, but so are bagels, croissants, and even hamburger buns!
What's your favorite panini filling?
Source: Flickr User stevendepolo