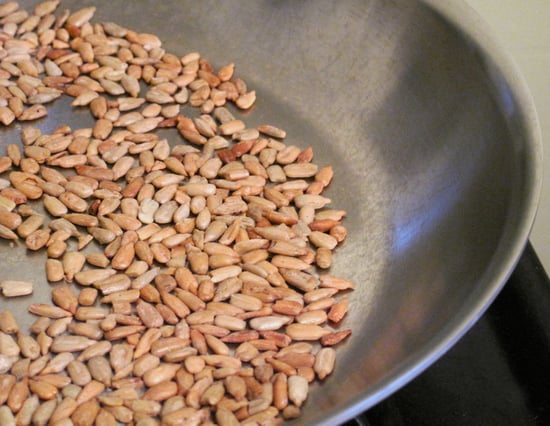 For years, I've been a fan of raw, hulled sunflower seeds as an on-the-go snack; just a handful of them provides a bounty of nutrients like magnesium and vitamin E. But yesterday was the first time I ever thought to toast them.
Just like pumpkin seeds, sunflower seeds taste great when given a quick flash in the pan. In fact, the hulled kind doesn't even require oil; you can simply dry-roast them by shaking them back and forth in a skillet over medium heat for two to three minutes or until they've browned in color. But don't turn your back on them, or they'll be burnt to a crisp before you know it!
Once the seeds have cooled, they're wonderful in a salad, sprinkled on soup, atop roasted vegetables or oatmeal, and, of course, eaten by the handful. Have you ever tried this?