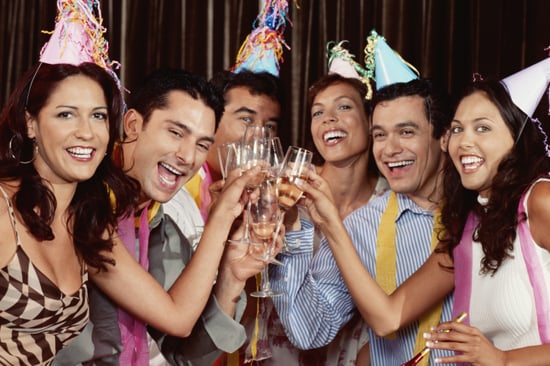 Can you believe it? The start of yet another brand-new year is less than 48 hours away. Now that the countdown's begun, it's time to really get cracking on those New Year's Eve party plans. While you're busy plotting out the killer apps, cocktails, and décor, don't forget one last important detail: the toast!
For a little New Year's Eve prep, we're going to play a game. I'll name a place, and you tell me how a glass is raised there. Do you know how to ring in 2012 with "cheers!" in every language? Let's find out.
Can You Raise a Glass in Every Language?
Raising a glass in Thailand? Say: