Tom Colicchio, Ming Tsai, Traci Des Jardins Will Host James Beard Awards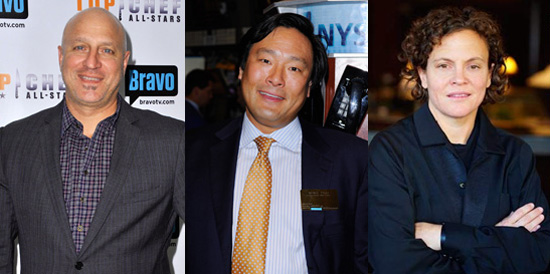 Today's seen news from Bravo's Top Chef, Food & Wine magazine, and now, the James Beard Foundation, with word that it's nailed its podium with Tom Colicchio, Ming Tsai, and (Top Chef Masters contestant!) Traci Des Jardins.
The hosts — all past James Beard Award winners themselves — will run with this year's "Ultimate Melting Pot" theme. They'll spearhead the May 9 gala reception as nominees and guests enjoy provisions from the likes of José Andrés and Jose Garces. Stay tuned for the announcement of James Beard Award finalists, which will come later this month.