Top 10 Food Trends in 2011
Take a Look at the Year's Top 10 Food Trends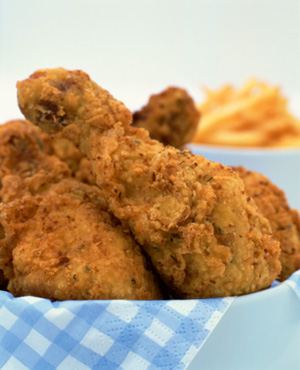 How hip are you to the food world's most current trends? You can find out with a new report published in Food Technology by the Institute of Food Technologists. According to the article, which releases new information based on Gallup and other survey organizations, home entertaining, fried chicken, and self-proclaimed "foodies" are among the biggest fads of today.
Here are some items that surprised me most:
Two thirds of consumers call themselves knowledgeable about food. Those aged 25 to 34 are most likely to proclaim themselves foodies.
Home entertaining is up, and more people are snacking at home, even bringing their own into the movies.
Gen Y-ers tend to gravitate toward salty snacks, heat-and-eat breakfast, and easy meals — whereas their 50-plus parents are cooking from scratch, three times a day.
Over half of shoppers surveyed prepared more meals at home in 2010 than in 2009.
The ritual of eating three meals a day rose six percent over the past two years. The most likely addition? Breakfast.
It makes sense that breakfast is up, given the competition in fast food breakfast. Are you surprised by any of these survey results?