Top Chef 7 Rumored to Be in Washington, DC
Will Top Chef 7 Be Top Chef: Washington DC?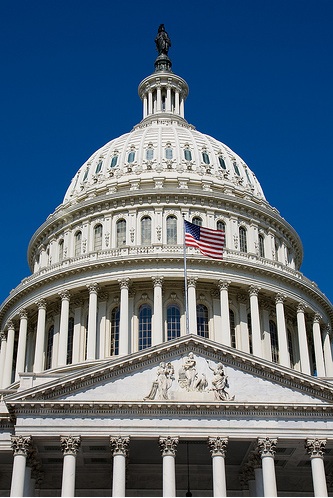 Hot on the heels of news that Top Chef 7 has been delayed, rumors are flying that the show will be filmed in the nation's capital. Yesterday, DC food blog Metrocurean said it received word that Bravo crews could roll in as early as next week — and anonymous tipsters quickly began leaving intel that the cast, crew, and judges would be staying on location in historic neighborhood Dupont Circle.
Today, The Reliable Source, the Washington Post's gossip column, is also reporting that Top Chef will be filmed in the nation's capital. It doesn't surprise me that Washington DC is the purported season seven location. I'm already envisioning episodes involving Michelle Obama's garden, the White House farmers market, and former Top Cheffers (and locals) Spike Mendelsohn, Carla Hall, and Bryan Voltaggio.
Would you be pumped if Top Chef 7 took place in Washington DC?
Source: Flickr User Alotor