Top Chef 9 Will Be in Texas
Bravo Confirms: Top Chef 9 Will Be in Texas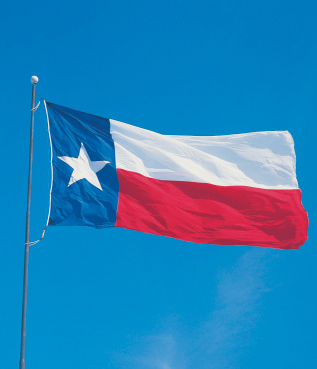 We've been wondering for some time: how will Bravo top last season's Top Chef All-Stars? The answer, we're assuming, lies in the location. After more than a month of speculation in the blogosphere, the folks at Bravo have finally confirmed that Top Chef is headed to Texas.
According to the announcement, the season will take place in "not one, but three cities — Austin, Dallas, and San Antonio." Houston is glaringly missing. In addition, the show will feature not only the regular cast of characters (Padma Lakshmi, Tom Colicchio, and Gail Simmons), but also Emeril Lagasse and and former Top Chef Masters contestant Hugh Acheson.
As a native of the Bayou City, I'm undeniably biased, but it's hard to believe that Houston — the largest city in the state, the fourth-largest in America, and home to Bryan Caswell, Chris Shepherd, and some of the country's biggest rising stars — has officially been snubbed. We should pray that this season won't get caught up in Texas stereotypes, but the announcement — which is already full of cheesy references like "everything's bigger" and "we hope the cheftestants' cowboy boots are made for walking" — almost certainly foreshadows campy challenges and hokey one-liners. I'm already predicting a kill-your-own challenge on a ranch, a guest appearance (or five) from Dallas star chef Tim Love, and a trip to Smitty's, Salt Lick, Kreuz, or another famous Austin-area barbecue joint. Will you tune in?