Tostitos Cantina Tortilla Chips and Salsa Review
Get Your Snack On With Tostitos Cantina-Style Chips and Salsa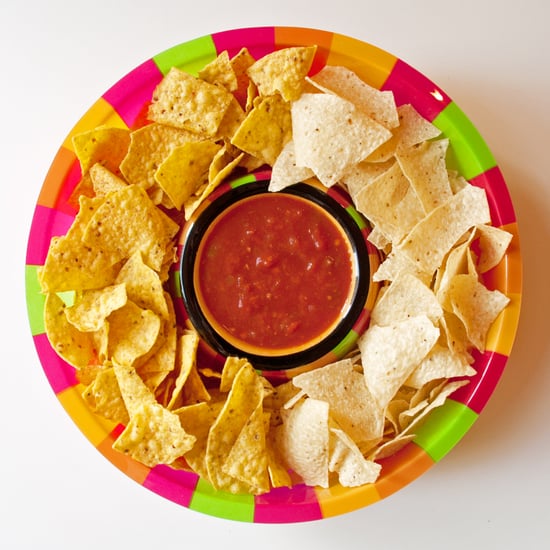 Few pairings work better than crisp corn chips and fiery salsa; unfortunately, this classic Mexican-restaurant starter rarely translates well to supermarket offerings. Tostitos aims to change this with its latest line of restaurant-style chips and salsa, so naturally we felt compelled to see if they could stack up to this oft-insurmountable task.
Tostitos Cantina Chipotle Restaurant-Style Salsa
Fans of smoky heat were smitten with this option, praising its prominent chipotle punch and perfect level of heat that tingles taste buds without lighting one's mouth on fire, making it all too easy to come back for seconds. One taster even noted that it lived up to its promise, as it reminded her of her favorite cantina's salsa. That said, it was a touch too smoky for some, so if you're not a chipotle super fan, skip the jar.
Tasters' average rating:

Tostitos Cantina Roasted Garlic Thick & Chunky Salsa
This roasted garlic-laced salsa left some tasters uninspired, citing a slightly too-sweet flavor and watery texture as its undoing, though most found it better than standard supermarket salsa. Those who enjoyed it touted its just-right level of punchy garlic, tanginess, and balanced saltiness. All in all, try this one for yourself: essentially, it came down to a matter of personal preference.
Tasters' average rating:

Keep reading to learn how their tortilla chips fared.
Tostitos Cantina Traditional Tortilla Chips
Our favorite of the new line, these hefty, thick yellow corn chips won fans over with help from their sturdiness (all the better for scooping up guacamole and salsa) and satisfying crunch. Detractors wished they were a hair saltier in order to punch up the corn flavor, but this became a nonissue when paired with salsa. Overall, we'd recommend you pick up a bag for your Super Bowl celebration.
Tasters' average rating:

Tostitos Cantina Thin & Crispy Tortilla Chips
We neither loved nor loathed this delicate offering, largely because they lived up to their name a little too well, with many tasters complaining that they lacked the necessary heft to be a solid scooping option. Others enjoyed how light and airy they were, but none were compelled to run out to the store to snap up a bag posthaste.
Tasters' average rating: