Traditional Irish Soda Bread Recipe
Irish Soda Bread Evokes Mouthwatering Memories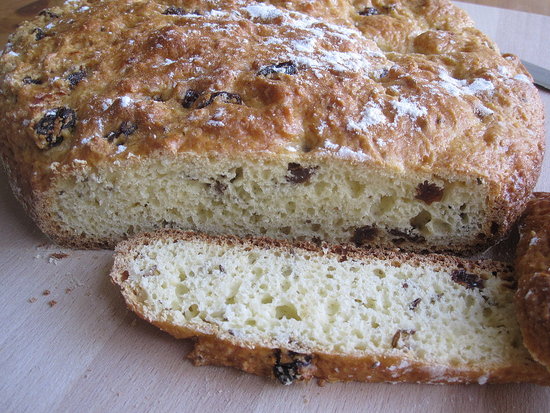 There are some recipes, like this one for Irish soda bread, that are full of history. My great grandmother was born in Ireland, and she shared her method, for the St. Patrick's Day staple, with my dad. He only makes it around this time of year and when I was little, my disgust for both raisins and caraway seeds caused me to dislike the bread.
Now that I've grown to become a foodie, I've taken on the annual tradition of baking and sharing my great grandmother's Irish soda bread. Each March when I make it, I imagine my relative stirring together the ingredients.
The recipe is incredibly simple; no special standing mixer or fancy gadgets are necessary. All you need is a bowl and a wooden spoon and you can enjoy this savory, slightly sweet, and wonderful bread. My favorite way to eat it is in the morning, toasted with butter. To see a part of my family's past get the recipe and
.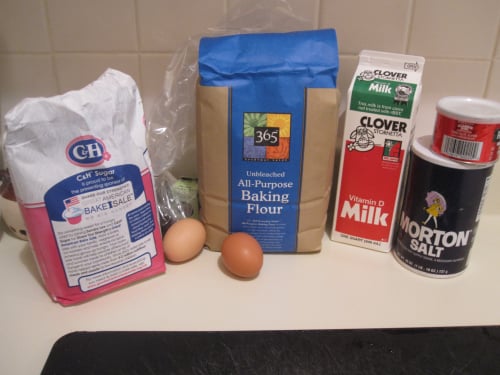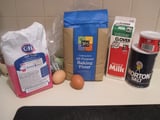 Ingredients
cooking spray or butter for the pan
2 cups flour, plus more for the pan
1/2 cup sugar
3 teaspoons baking powder
1/2 teaspoon salt
2 teaspoons caraway seeds (If you don't like them you can leave them out)
1/2 cup raisins
2 eggs
1/2 cup milk
Directions
Preheat the oven to 350°F.
Spray pan with cooking spray or rub with butter. Dust bottom and sides of pan with flour.
In a large bowl, mix together 2 cups flour, sugar, baking powder, and salt with a wooden spoon.
Stir in seeds and raisins.
With a fork lightly beat the eggs and milk.
Gradually add eggs and milk mixture to dry ingredients and stir with a wooden spoon until mixture forms a sticky, thick dough.
Turn the dough into a 5 x 9 loaf pan or a round 8-inch pan. Sprinkle a little flour on the top.
Bake for 1 hour for loaf pan or 50 minutes for round.
Turn out of pan onto wire rack to cool. Slice, serve, and enjoy!
Makes 1 loaf of bread.
Information
Category

Breads, No-Knead

Cuisine

English/Scottish/Irish