Trailer For Jamie Oliver's Food Revolution
A Sneak Peek at Jamie Oliver's Food Revolution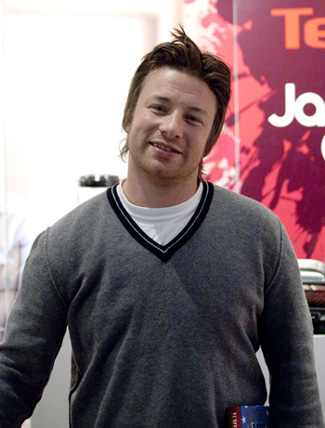 Jamie Oliver's latest project has been a long time coming. Last May, we learned the famed British chef would be starring in a reality show, Jamie's Food Revolution, to give unhealthy cities good-food makeovers. His cookbook by the same name gave Americans a taste of what the transformation would be all about. And now, ABC has released the trailer for the show, which will premiere Friday, March 26, at 9 pm.
Jamie jumps across the pond to Huntington, WV: population 50,000 and home to the unhealthiest people in America. "I'm here to start . . . the biggest food revolution that this country's ever seen," he declares. But that's before a teary Oliver encounters serious roadblocks along the way.
Can the acclaimed health activist and TED Prize winner — who's known for his school lunch overhaul in the UK — have the same impact in the US? Watch the trailer and tell me what you think.