Trendspotting: Jalapeño Cocktails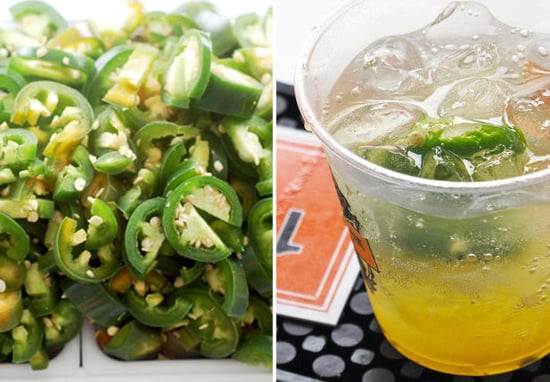 When I arrived in Miami a couple of weeks ago, I quickly discovered that South Beach figures weren't the only local offering to be sizzling hot — so were the cocktails themselves. Everywhere I turned, it seemed, someone had a jalapeño cocktail in hand, from the tropical tequila punch served at the welcome happy hour to the pepper-infused passion fruit daiquiri served under the tasting tents. This wasn't limited to the weekend's festivities, either: even nearby haunts offered a semblance of the same thing. At De Rodriguez Cuba down the street, customers could order passion picosos, with blanco tequila, fresh jalapeño, passion fruit puree, agave, lime, and salt. Another night, I wound down at The Setai with a chili passion martini, which had plenty of heat, thanks to chili-infused vodka and a foil of sweetness from ginger syrup.
Maybe South Florida's tropical demeanor makes it especially ripe for spicy, equatorial cocktails, but we're hoping this sweet-spicy beverage movement quickly makes its way west. Like the sweet-savory combo, heat and charm together go a long way. Have you noticed a similar trend at watering holes near you?