Tropical Salad With Wild Arugula and Pickled Shallots Recipe
Fast and Easy: Tropical Fruit With Arugula and Pickled Shallots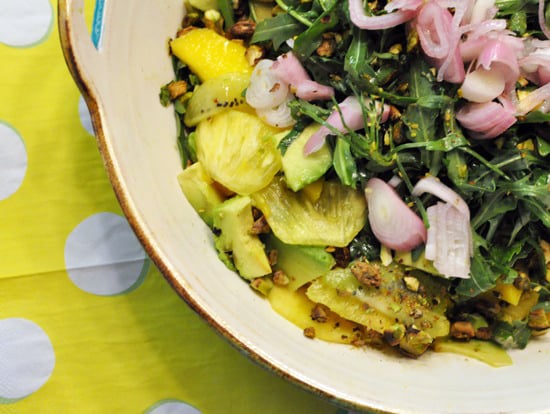 Looking for a new fruit salad recipe? I've found one! This scrumptious salad combines the sweetness of tropical fruits with creamy avocados, peppery arugula, crunchy pistachios, and tart shallots. Once all of the fruit has been prepped, this salad is easy to make. If you have never cut a pineapple, don't fret it, just follow these simple steps. The vinaigrette is wonderfully complex. It's a blend of champagne vinegar infused with shallots, red wine vinegar, and olive oil. Ready to try a new take on an old classic? Keep reading for the recipe.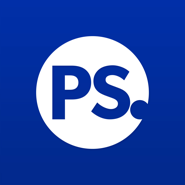 Tropical Fruit Salad with Arugula and Pickled Shallots
Ingredients
1 medium shallot (1 to 2 oz.), sliced into very thin rings
2 Tbs. Champagne or rice vinegar
Kosher salt
3 Tbs. extra-virgin olive oil
1 tsp. red wine vinegar
2 cups baby arugula or watercress
1/4 cup roasted, salted pistachios, coarsely chopped
1 Tbs. thinly sliced fresh mint
1 Tbs. thinly sliced fresh basil
Freshly ground black pepper
3 medium firm-ripe avocados (6 to 7 oz. each), pitted, peeled, and sliced lengthwise 1/4-inch thick
2 kiwis, peeled, halved, and sliced 1/4 inch thick
1 medium mango seeded, peeled, and sliced lengthwise 1/4 inch thick
1/2 medium pineapple, peeled, cored, and cut into 1/2-inch dice (about 2 cups)
Directions
In a medium bowl, toss the shallot with the Champagne vinegar and a pinch of salt and set aside for 10 minutes, stirring once. Drain the shallot into a small bowl and reserve the vinegar. Whisk the olive oil and red wine vinegar into the shallot vinegar.
In a medium bowl, toss 1 Tbs. of the vinaigrette with the pickled shallots, arugula or watercress, pistachios, mint, basil, 1/4 tsp. salt, and a few grinds of pepper. Arrange the avocado, kiwi, mango, and pineapple on a platter. Drizzle with the remaining vinaigrette and season to taste with salt and pepper. Top with the arugula mixture and serve immediately.
Serves 4-6.
Information
Category

Salads, Fruit