Turkey, Bacon, and Avocado Sandwich Recipe
'Wichcraft's Bitchin' Roasted Turkey Sandwich

Tom Colicchio, the main judge on Top Chef, is the owner and mastermind of 'Wichcraft, a chain of high-end sandwich shops in New York. The sandwich empire is famous for its roasted turkey sandwich with onion marmalade, housemade aioli, bacon, and avocado. Watch the video to see how it's done, then print out the recipes.

'Wichcraft Roasted Turkey Sandwich
Courtesy of 'wichcraft
Ingredients
1 3- to 4-pound boneless free-range turkey breast
Kosher salt
Black pepper, freshly ground
6 fresh sage leaves, sliced thin

2 tablespoons unsalted butter, softened
12 slices bacon
4 ciabatta rolls

1/2 cup balsamic onion marmalade (see recipe below)
1 avocado, halved, pitted, peeled, and sliced

4 tablespoons aioli (see recipe below)
Directions
To make turkey: Preheat the oven to 350°F. Place turkey on a sheet pan. Generously season with salt and pepper. Garnish with sage. Dollop butter evenly around turkey. Roast the turkey in the oven for 1 to 1 1/2 hours, or until an internal temperature of 165°F is reached. Baste the meat with its juices throughout. (Keep in mind that the meat will continue to cook even after it's removed from the oven, so be careful not to cook it too long.) Allow the meat to rest or cool completely. Remove skin before slicing. You will definitely have some leftovers.
To make bacon: In a heavy skillet over medium-high heat, cook the bacon until golden brown and crisp on both sides. Transfer to paper towels to drain.
To assemble sandwich: Slice the ciabatta rolls in half. Place the sliced turkey on the bottom slices and top with the marmalade. Place all the bread slices in a 475°F oven, and remove once the bread is toasted and the marmalade is heated through, about 2 to 3 minutes. Top the marmalade with the bacon, followed by the the avocado. Salt and pepper on top. Evenly spread mayonnaise on the top slices of bread. Close the sandwiches, cut into halves, and serve.
Information
Category

Main Dishes, Sandwiches

Cuisine

North American

Yield

4 sandwiches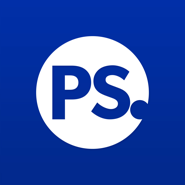 Ingredients
1 tablespoon peanut oil

4 onions, thinly sliced (about 8 cups)
1/3 cup brown sugar
2/3 cup balsamic vinegar
Kosher salt
Black pepper, freshly ground
Directions
Heat the oil in a large skillet over medium heat until it shimmers and slides easily across the pan. Add the onions, salt, and pepper, and cook, stirring occasionally, for about 20 minutes until the onions are soft. Add the brown sugar, balsamic vinegar, and salt. Cook, stirring frequently, for about 15 minutes until the onions appear dry. Serve warm or at room temperature. Store the marmalade in the refrigerator. It will keep for several weeks.
Information
Category

Other, Condiments/Sauces

Cuisine

North American

Yield

2-3 cups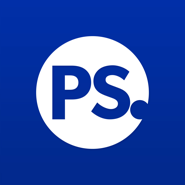 Notes
If the aioli starts looking thick and sticks to the side of the machine, add some more water (just a little at a time) until you have a desired consistency. Depending on the size and shape of your blender, you may need to use a spatula to scoop up all the ingredients and ensure that they all get incorporated.
Ingredients
1 large egg yolk

1/2 teaspoon spicy Dijon mustard

1/2 teaspoon garlic, chopped
1 tablespoon white wine vinegar
Pinch of cayenne pepper
1/4 cup extra-virgin olive oil

1 cup grape seed oil

1/2 teaspoon kosher salt

Black pepper, freshly ground
Directions
Add the egg yolk, mustard, garlic, vinegar, and cayenne pepper to a food processor or blender. Cover, and start the blender to combine ingredients. Slowly add the olive oil in a thin, even stream. Slowly add the grape seed oil, and blend until fully incorporated. If the aioli looks a bit thick, add 1 to 2 teaspoons of water. Season with the salt and pepper. Use immediately or store in refrigerator for 2 to 3 days.
Information
Category

Other, Condiments/Sauces

Cuisine

North American

Yield

About 1 1/2 cup