Turkey Meatloaf Two Ways — Beginner and Expert All I've craved since the holidays are my favorite childhood comfort foods, but I'm trying to eat healthy, nutritious, wholesome foods. That's why turkey meatloaf is perfect for this month — it's the best of both worlds. Although meatloaf made with ground beef isn't horrible for you, these recipes, which call for lean, ground, all-breast turkey meat, are even better.
The first recipe, a low-maintenance standby, is perfect for the casual cook. If you want to take your American comfort food to another level, however, opt for the second recipe. It elevates meatloaf with a roasted red pepper sauce, as well as vegetables that are sautéed before they're mixed in for extra tenderness. See both versions when you
.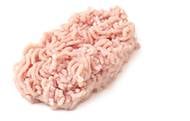 Ingredients
3/4 cup quick-cooking oats
1/2 cup skim milk
1 medium onion, peeled
2 pounds ground turkey breast
1/2 cup chopped red bell pepper
2 eggs, beaten
2 teaspoons Worcestershire sauce
1/4 cup ketchup
1/2 teaspoon salt
Freshly ground black pepper
1 (8-ounce) can tomato sauce
Directions
Preheat the oven to 350ºF.
In a small bowl, stir together the oats and milk.
Thinly slice 1/4 of the onion and set aside. Finely chop the remaining onion.
In a large bowl combine the turkey, oat mixture, chopped onion, bell pepper, eggs, Worcestershire sauce, ketchup, salt and a few grinds of pepper. Mix just until well combined.
Transfer the mixture to a 9 by 13-inch baking dish and shape into a loaf about 5 inches wide and 2 1/2 inches high. Pour the tomato sauce over the meatloaf and sprinkle with the sliced onions.
Bake for about 1 hour or until an instant-read thermometer registers 160ºF.
Remove from the oven and let rest for 10 to 15 minutes before slicing.
Makes 8 1-inch thick slices.
Information
Category

Poultry, Main Dishes

Cuisine

North American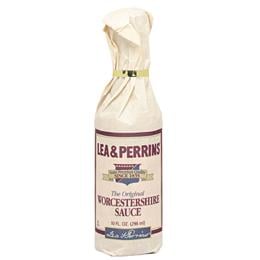 Expert Turkey Meatloaf
From Gourmet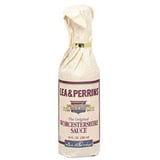 Ingredients
Meatloaf:
1 1/2 cups finely chopped onion
1 tablespoon minced garlic
1 teaspoon olive oil
1 medium carrot, cut into 1/8-inch dice
3/4 lb cremini mushrooms, trimmed and very finely chopped in a food processor
1 teaspoon salt
1/2 teaspoon black pepper
1 1/2 teaspoons Worcestershire sauce
1/3 cup finely chopped fresh parsley
1/4 cup plus 1 tablespoon ketchup
1 cup fine fresh bread crumbs (from 2 slices firm white sandwich bread)
1/3 cup 1% milk
1 whole large egg, lightly beaten
1 large egg white, lightly beaten
1 1/4 lb ground turkey (mix of dark and light meat)
Special equipment: a meat thermometer or an instant-read thermometer
Roasted Red Pepper Sauce:
1 small head garlic (2 inches in diameter)
1/2 lb plum tomatoes, halved lengthwise
1 large red bell pepper (1/2 lb)
1 teaspoon olive oil
1 1/2 teaspoons fresh lemon juice
1/2 teaspoon balsamic vinegar, or to taste
Directions
Make roasted red pepper tomato sauce (can be made up to 1 day ahead): Preheat oven to 375°F. Cut off and discard top quarter of garlic head and wrap remainder in foil. Arrange tomatoes, cut sides up, in a foil-lined 13- by 9- by 2-inch baking pan and sprinkle lightly with salt. Add whole bell pepper and garlic (in foil) to pan and roast vegetables in middle of oven 1 hour.
Transfer bell pepper to a bowl and cover bowl with plastic wrap, then let stand about 20 minutes. When cool enough to handle, peel pepper, discarding stem and seeds, and transfer to a food processor or blender along with tomatoes.
Unwrap garlic and squeeze roasted cloves from skin into food processor. Add remaining ingredients and salt and pepper to taste, then purée sauce until smooth. Makes 3/4 cup.
Make meatloaf: Preheat oven to 400°F. Cook onion and garlic in oil in a 12-inch nonstick skillet over moderate heat, stirring, until onion is softened, about 2 minutes. Add carrot and cook, stirring, until softened, about 3 minutes. Add mushrooms, 1/2 teaspoon salt, and 1/4 teaspoon pepper and cook, stirring occasionally, until liquid mushrooms give off is evaporated and they are very tender, 10 to 15 minutes. Stir in Worcestershire sauce, parsley, and 3 tablespoons ketchup, then transfer vegetables to a large bowl and cool.
Stir together bread crumbs and milk in a small bowl and let stand 5 minutes. Stir in egg and egg white, then add to vegetables. Add turkey and remaining 1/2 teaspoon salt and 1/4 teaspoon pepper to vegetable mixture and mix well with your hands. (Mixture will be very moist.)
Form into a 9- by 5-inch oval loaf in a lightly oiled 13- by 9- by 2-inch metal baking pan and brush meatloaf evenly with remaining 2 tablespoons ketchup. Bake in middle of oven until thermometer inserted into meatloaf registers 170°F, 50 to 55 minutes. Let meatloaf stand 5 minutes before serving.
Serves 6.
Nutritional Information: 1 serving meatloaf: 230 calories and 9 grams fat. Sauce: Each 2-tablespoon serving contains about 30 calories and 1 gram fat.
Information
Category

Poultry, Main Dishes

Cuisine

North American