Turkey Tacos Recipe
Utilize Thanksgiving Leftovers in Super-Simple Turkey Tacos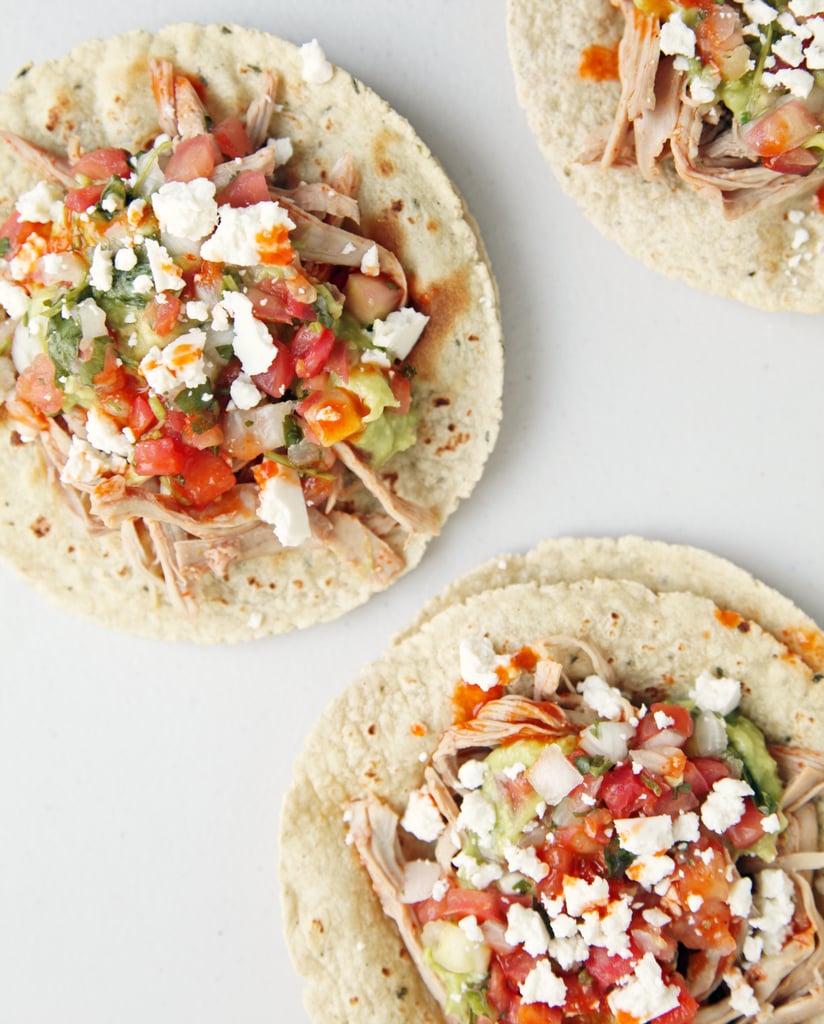 When it comes to Thanksgiving leftovers, generally I'm a purist. A simple carb-on-carb sandwich might slip into the mix, but otherwise my plate is fully loaded with reheated turkey, stuffing, mashed potatoes, all the fixings (heavy on the gravy), and nothing else. Don't get me wrong, this strategy is less on principle, and more a matter of practicality; if someone (wink wink) set before me a turkey pot pie or the like, I'd gobble it up with glee. But after a marathon day in the kitchen, I have little desire to repurpose leftovers in any ambitious manner.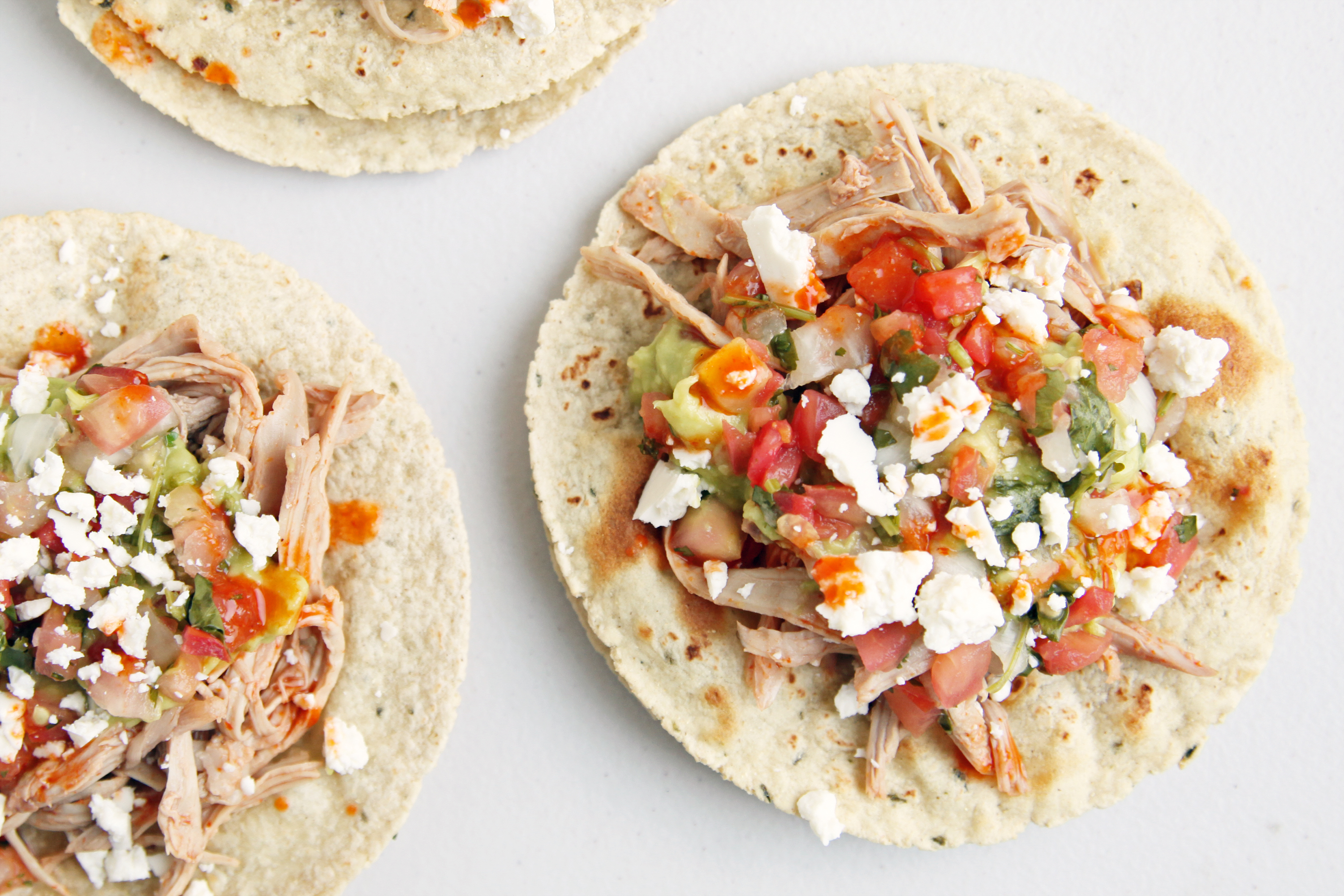 This year, the proverbial light bulb went off: why not simply sub shredded turkey for chicken in ultra-simple hot-sauce-laden tacos? Little more than a reheat-and-assembly job, these tacos are easy as can be, immensely craveable, and might even fool family members into thinking you put forth more than the bare minimum of effort.
P.S. Save yourself effort down the line and shred leftover dark meat for these tacos while cleaning up after the big feast.
Spicy Turkey Tacos
Nicole Perry, POPSUGAR Food
Notes
While these are intended as a way to use up Thanksgiving leftovers, they'd be equally delicious with shredded roast chicken.
Ingredients
8 small corn tortillas
1-1/3 cup dark meat from a roast turkey, shredded
Hot sauce, such as Cholula
1/2 cup guacamole
1/2 cup pico de gallo
Heaping tablespoon cotija cheese, crumbled
Directions
Warm the tortillas over the flame of a gas burner, turning with tongs, until crisp and blackened in spots, or toast them under the broiler.
Reheat the turkey in the microwave, and toss with hot sauce to taste.
Stack the tortillas on top of each other (two per taco) and top each taco with roughly 1/3 cup turkey, 2 tablespoons guacamole, 2 tablespoons pico de gallo, 1 teaspoon cotija cheese, and a few more dashes hot sauce.
Makes 4 tacos; serves 2.
Information
Category

Other, Main Dishes

Cuisine

Mexican