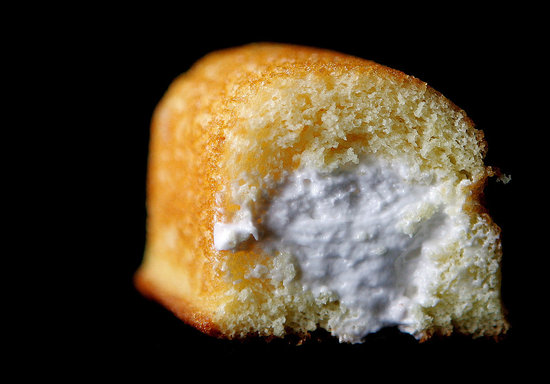 Happy birthday, Hostess Twinkies! In case you weren't aware, the cream-filled golden sponge cake celebrated its 80th anniversary this week. It may be easy to overlook the nostalgic treat in an era where seasonal ingredients outshine frozen foods and macarons are considered superior to macaroons, but after learning about the item's storied past on Food Network's Unwrapped, I realized the Twinkie is truly an American snack food icon. What interesting facts do you know about it? Find out when you tear into this quiz!
Can You Break Apart These Twinkie Facts?
T/F: The Twinkie originally had a banana filling.