Types of Chowder Soups
7 Popular Chowders Across the US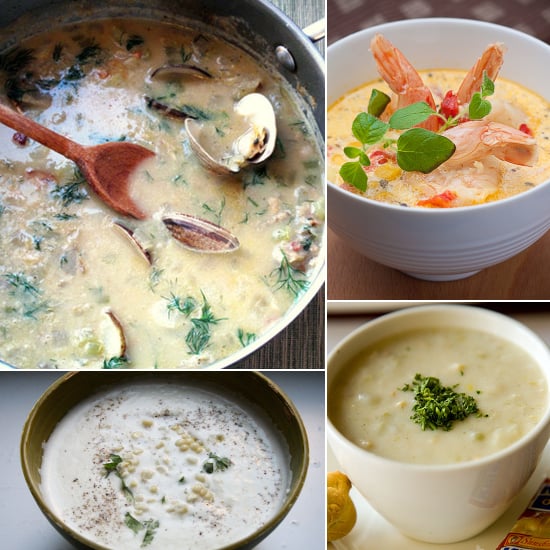 Traditionally, "chowder" is considered a catch-all word for a variety of seafood and vegetable soups, but several regions have their own spin on the classic dish, perhaps most famously known for featuring clams. In honor of National Clam Chowder Day, we thought we'd offer a rundown of the most popular chowders across the US, from classic New England clam chowder to San Francisco's cioppino fish stew.
Boston — New England Clam Chowder: Made with chopped clams, potatoes, and onions, this classic chowder is known for having a heavy cream base. For a healthier clam chowder recipe, use almond milk, rice flour, and celery seeds.
New York — Manhattan Clam Chowder: For this variety of fish stew, tomatoes replace the milky cream base. There are also no potatoes, so the seafood sits in a much thinner vegetable broth.
Rhode Island — Rhode Island Clam Chowder: In addition to its traditionally clear broth, quahogs (hard clams) and bacon set this chowder spin-off apart.