US East Coast Regional Cuisine
An American Food Atlas, Part I: The East Coast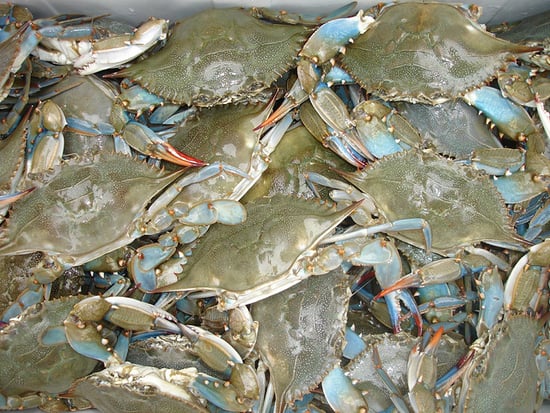 American food traditions are steeped in this country's diverse and varied history and are not at all consistent from one area to the next. This week, we're traveling from one coast to the other, examining the foods and traditions that make each region unique, and our first stop is in the birthplace of these fine 50 states: the East Coast.
It isn't difficult to come up with a list of iconic foods originating along the Atlantic. With some of the oldest American food traditions introduced since the Constitution was scribed, the region running from Maine down to Maryland boasts a plethora of delicacies that take advantage of the bountiful land and sea and the blending of cultural food practices. Care to take the tour? Keep reading for our guidebook!
The Clambake Culture
Whether the region's states are known for stuffed clams or crab cakes, it's perhaps a no-brainer that the Northeast in general is known for its fruits of the sea. One could argue that no other area's seafood dishes have had an impact on the nation's cuisine quite like those of the East Coast, and most of these iconic shellfish require little more than a simple preparation to reveal their incredible flavors. The nearby Atlantic provides the perfect venue for creating Summer memories and cooking great food. Both clambakes and crab boils are popular beachfront social gatherings, but the actual cooking process used for both is steaming. Clam "bakers" place an assortment of seafood (including bivalves) on a bed of wet seaweed over red-hot stones, cover the mound with wet canvas, and let the contents steam for several hours. Along Chesapeake Bay, blue crabs are generously seasoned with a spice mixture akin to Old Bay, then steamed over a pot of vinegared water or beer.
Casual Seafood Dining
Sure, the cornucopia from the sea can be dressed up in an intricate clambake or market-price lobster, but seafood shows up even in the most casual forms. Up and down the coastline, red, white, and clear chowders come packed with clams and are thickened with potatoes for a hearty lunch or starter. New England's creamy clam chowder is so popular that even cities clear across the country, like San Francisco and Seattle, want to claim it as their own. And while lobster looks dapper with drawn butter and a lemon twist, it kicks back with butter, mayo, and a bun in the form of a lobster roll.
Food on the Go
The East Coast is also home to some of the busiest metropolises in North America, and any active city dweller needs a profusion of meal options that allow her to eat with one hand and hail a cab with the other. Walk down just about any bustling Manhattan street, and you'll find yourself confronted with pizza by the slice, soft pretzels with mustard, fragrant falafel, gigantic deli sandwiches, and cream cheese-stuffed bagels. Hungry and stranded in Philly? Grab a cheesesteak. Down a dog on Coney Island, or put away some pizza bread in Rhode Island. Other cities may claim to have invented some of these eat-and-run delights, but it took the East Coast to perfect them.
What's your favorite facet of East Coast cuisine?
Source: Flickr user
egarc2
; Lauren Hendrickson