US Midwestern Regional Cuisine
An American Food Atlas, Part V: The Midwest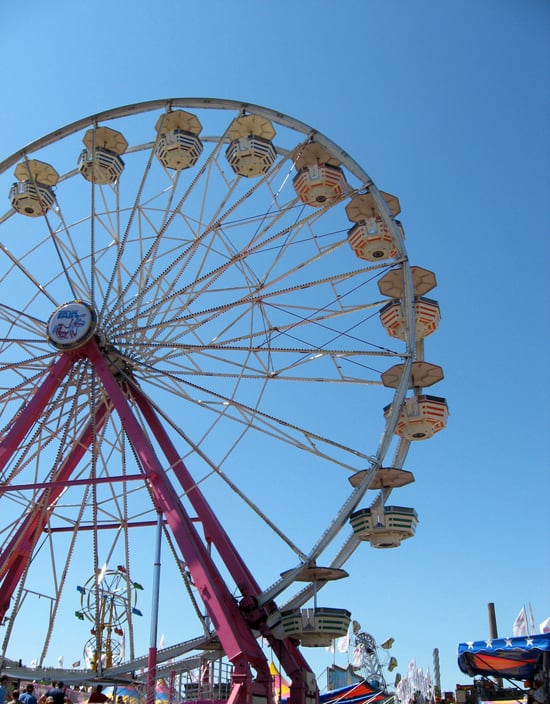 In part five of our regional American food tour, we're touching down on the rolling hills and Great Lakes of the Midwest to investigate what makes this area so delicious. With a friendly handshake, the Midwest has welcomed immigrants from all over the world and assimilated their food into a distinct, hearty cuisine. Bring a healthy appetite, because the Midwest aims to fill your stomach and heart with its honest, comforting, and very filling dishes. Keep reading for an introduction to eating in America's heartland.
Food Without Borders
The Midwest was known for creative food concoctions long before the fusion craze of the last decade. In Cincinnati, spaghetti snuggles under chili, beans, chopped onions, and cheese. Whether you're from Detroit or from Flint, Michiganders agree that the best way to eat a Coney Island hot dog is topped with chili, diced onions, and a few stripes of mustard. In Detroit, you're also likely to find a uniquely Chinese-American dish, warr shu gai: fried boneless chicken topped with a savory gravy and sliced almonds. And thanks to an ethnically diverse population, Midwestern cities are just as famous for pierogi, schnitzel, pizza, and saganaki as they are for their Juicy Lucys and corn dogs.
State Fair Fare
Nothing embodies Midwestern sensibilities quite like the state fair, and the treats residing at these summertime celebrations set the bar for the rest of the country. The largest state fair in the region belongs to Minnesota, and here you'll find over 300 vendors dishing out everything from classics like funnel cake and corn dogs to Midwestern favorites like deep-fried cheese curds and frozen custard to exotic delights like lamb fries (fried lamb testicles) and spiced camel meat sliders.
Windy City Cuisine
The site of one of the most spectacular World Expos in history, Chicago sweeps visitors off their feet with its gusty temperament and world-class cuisine. Unique to this city are fully loaded Chicago-style hot dogs on poppy seed buns, deep dish and stuffed pizza, the plantain-sandwiched jibarito, baked Chicken Vesuvio, the Maxwell Street Polish, and juicy and spicy Italian beef sandwiches. Lest you think that the Windy City can only stir up stick-to-your-ribs food, note that it's also home to three-Michelin-starred Alinea from famed molecular gastronomy guru Grant Achatz, among many other top-tier chefs and eateries.